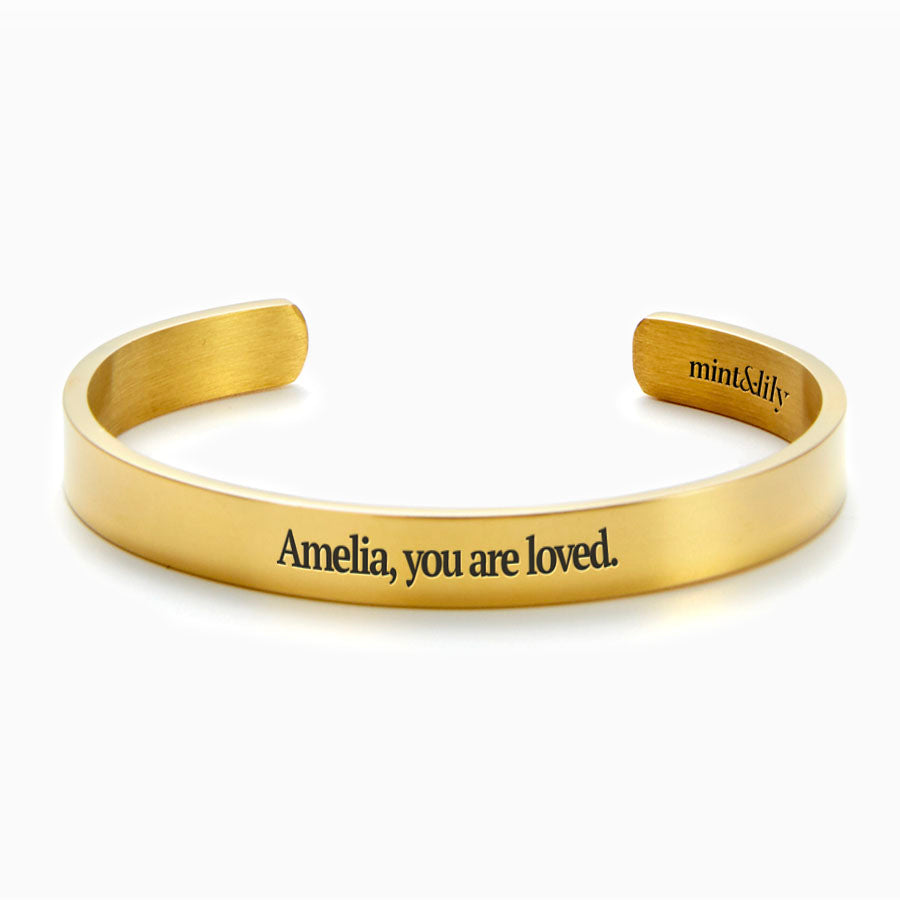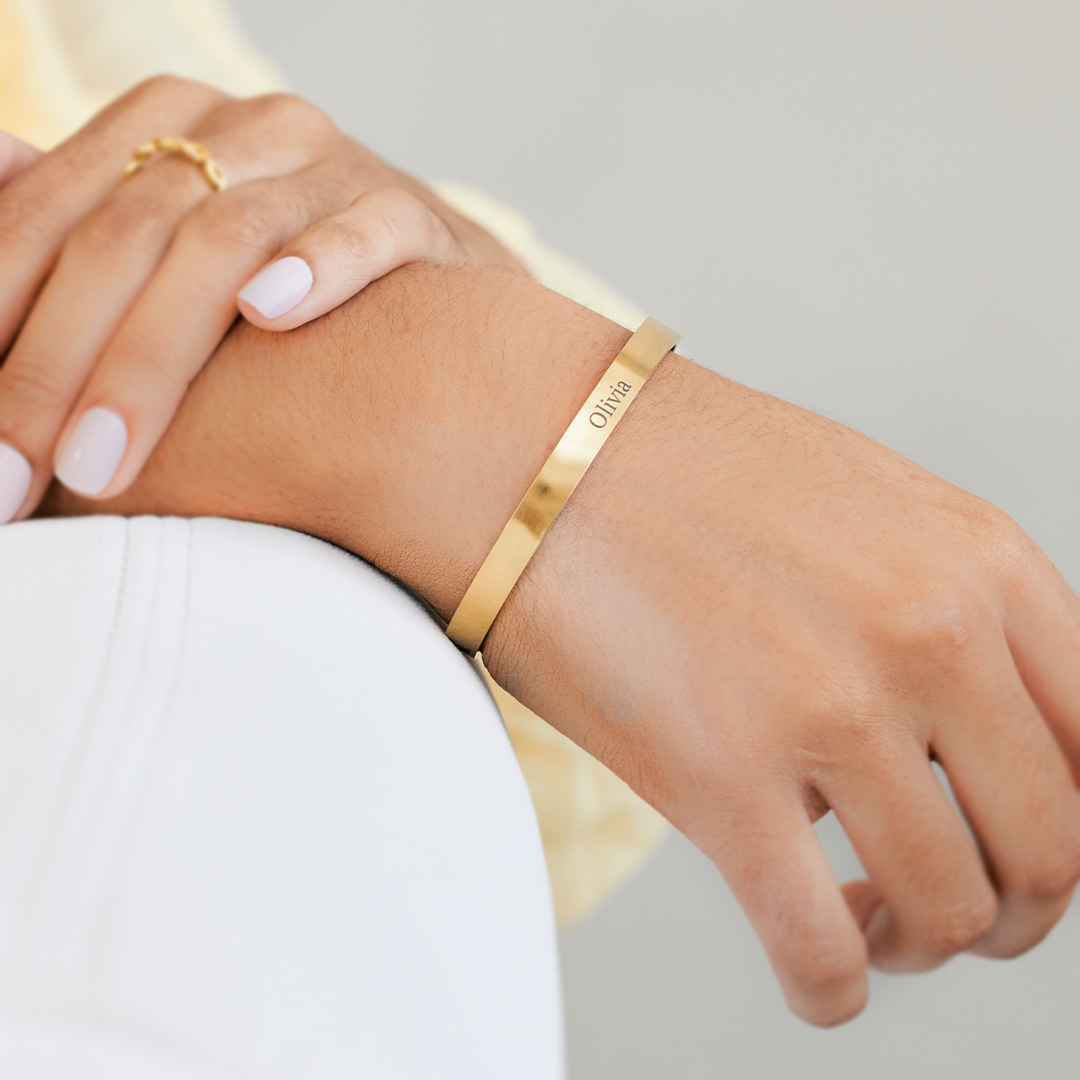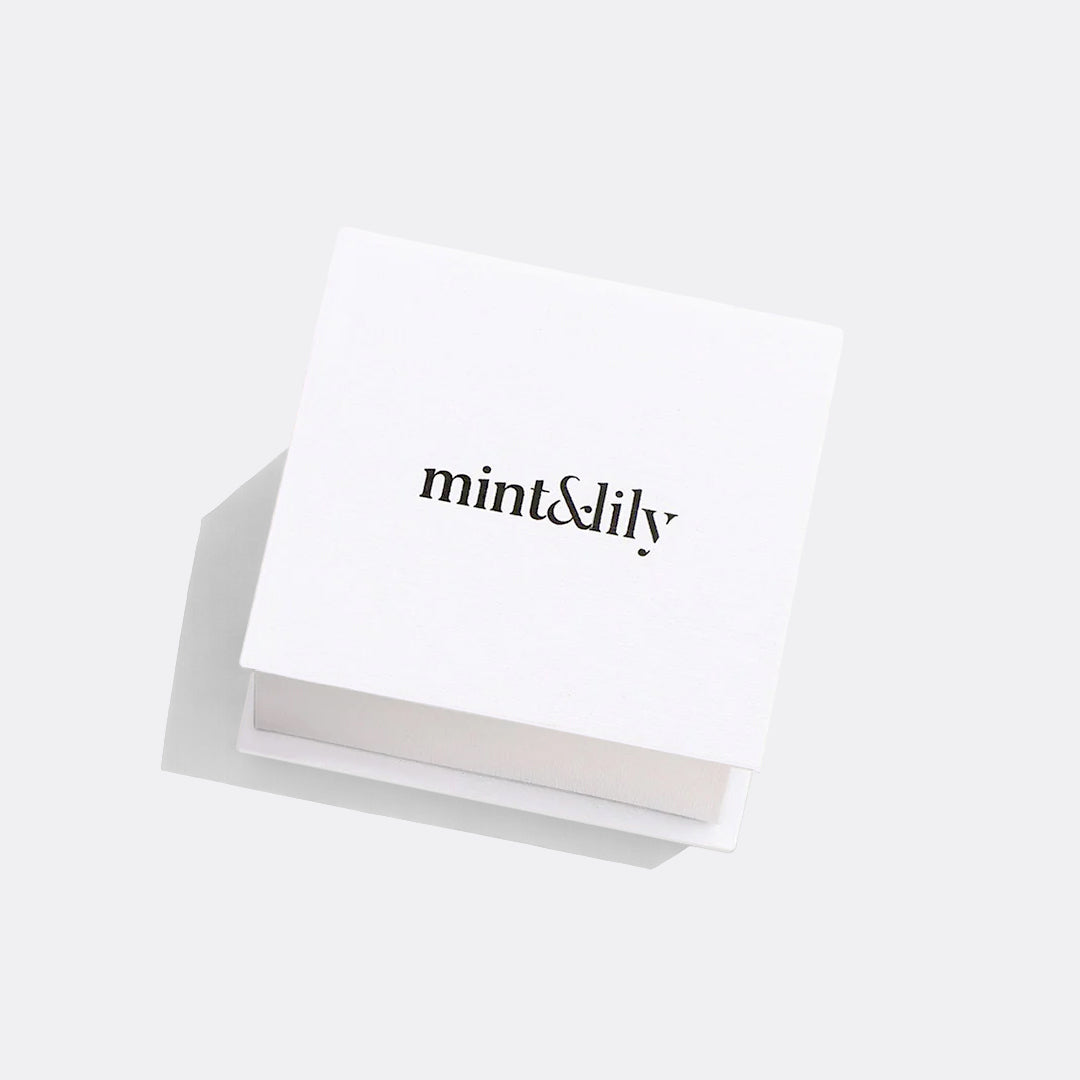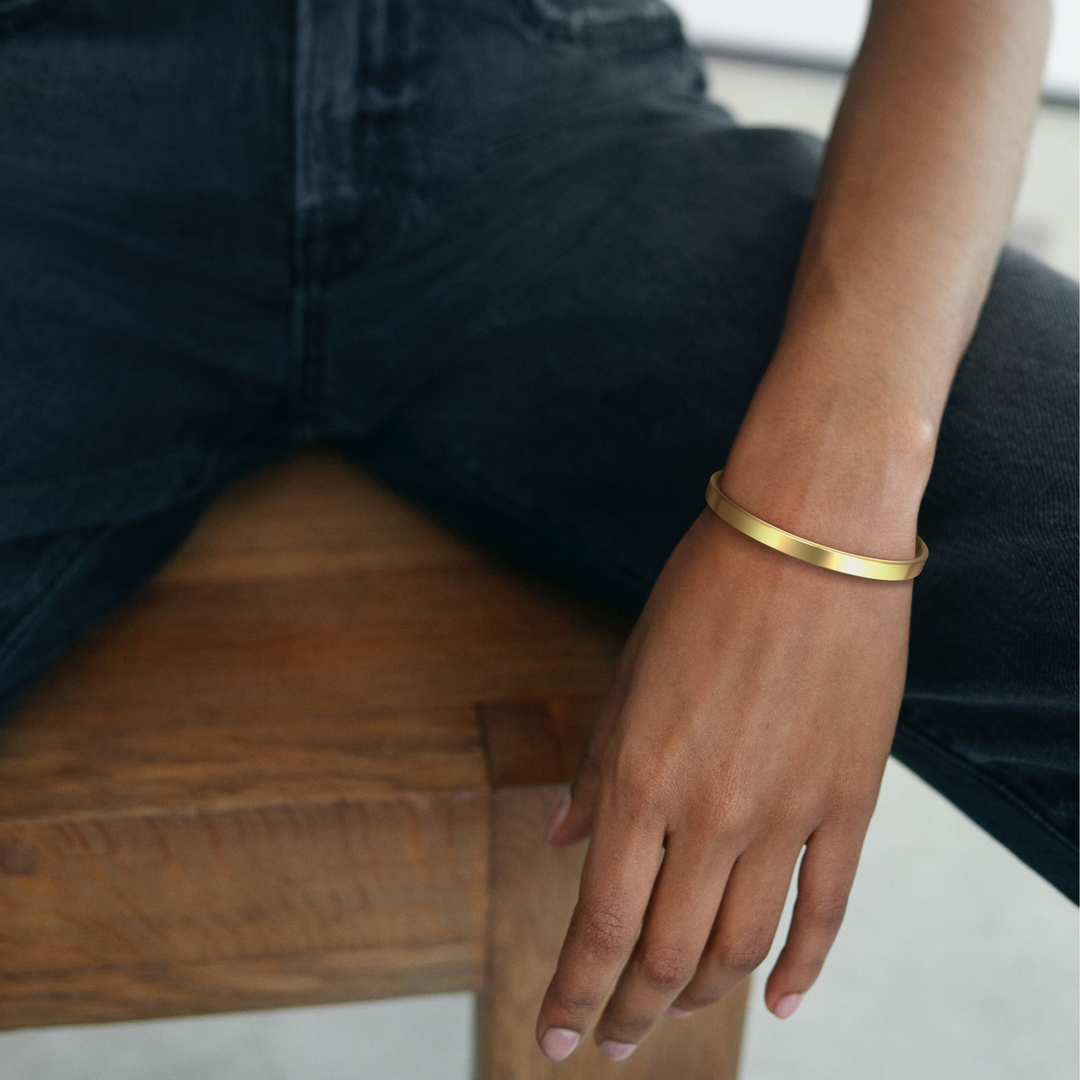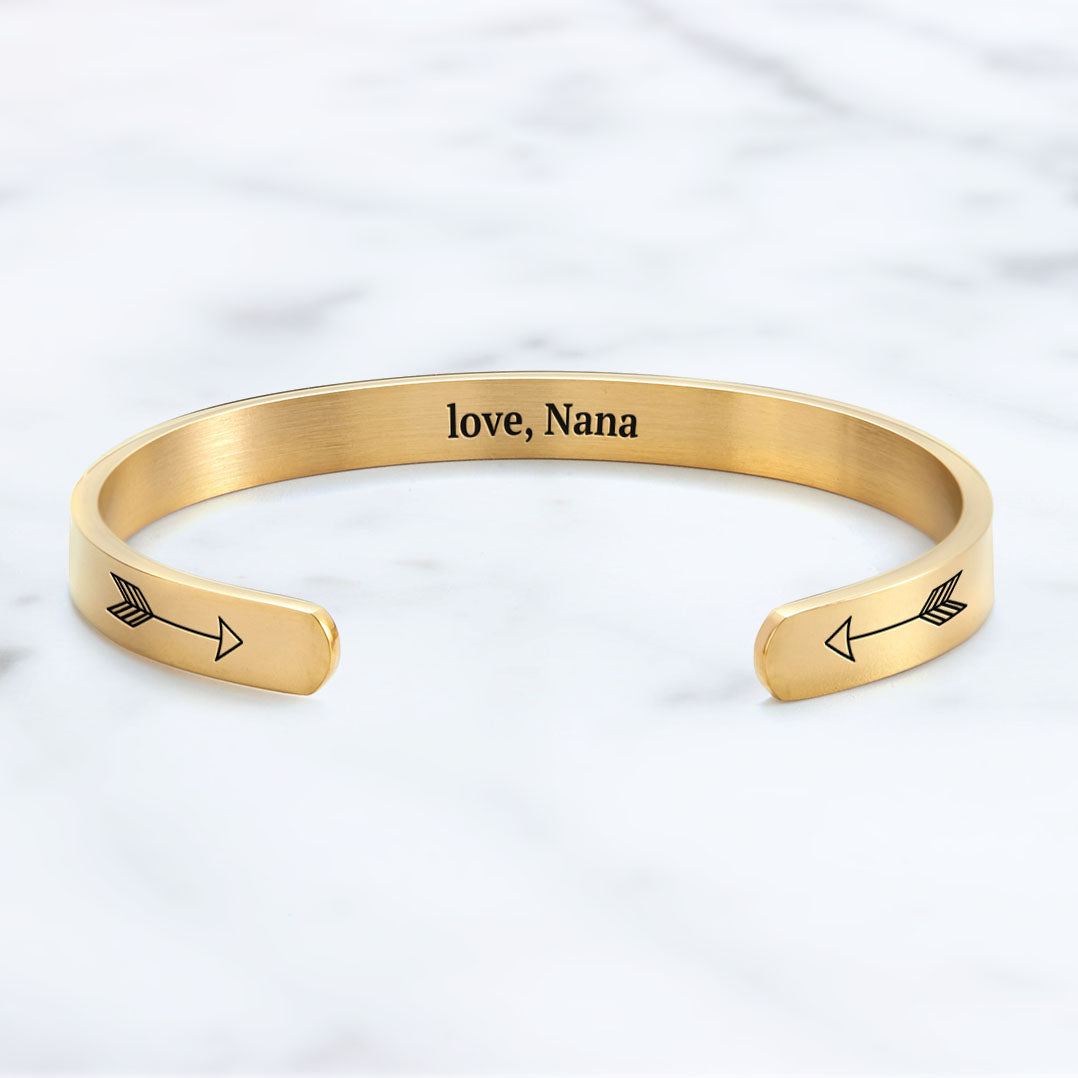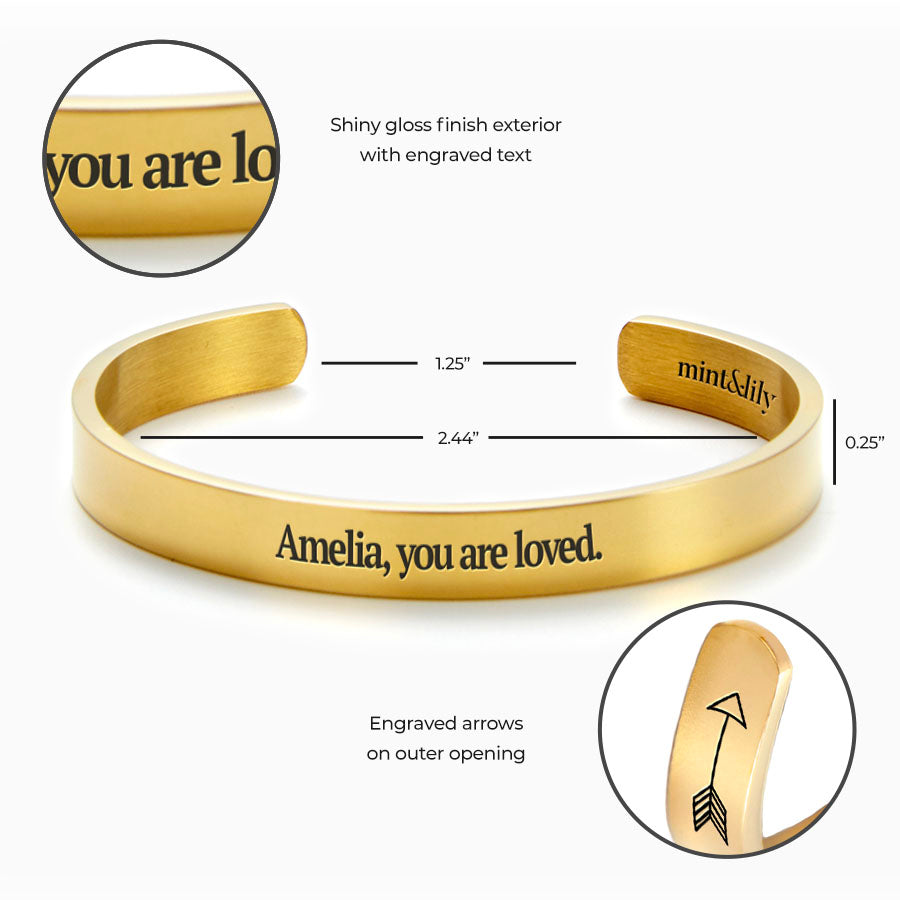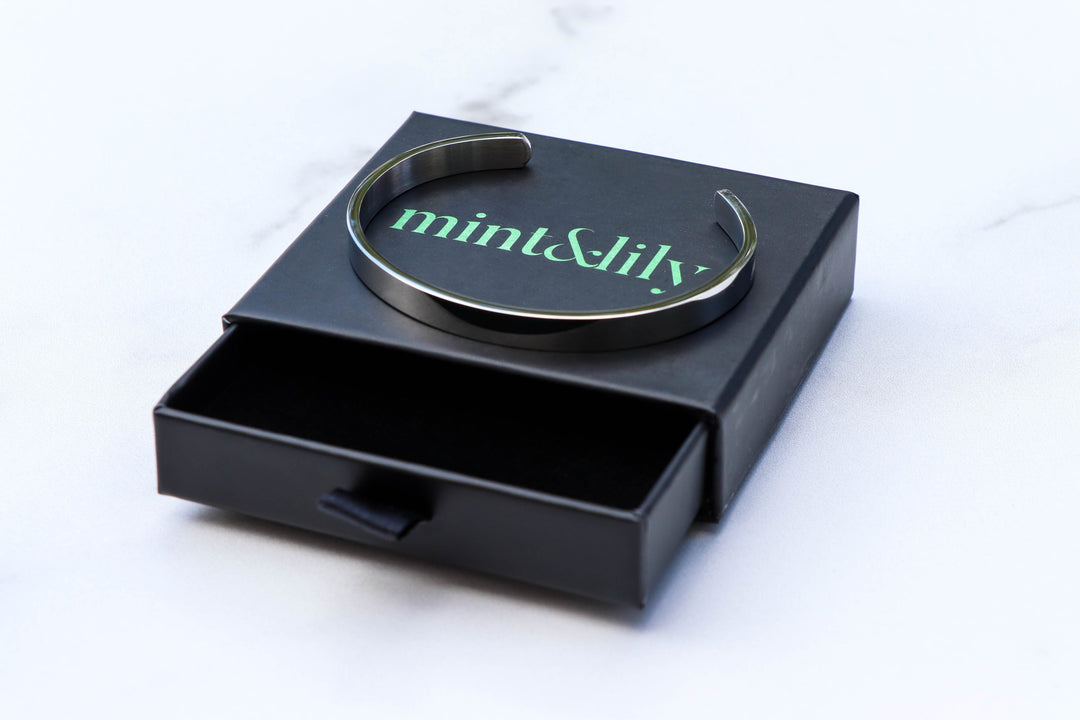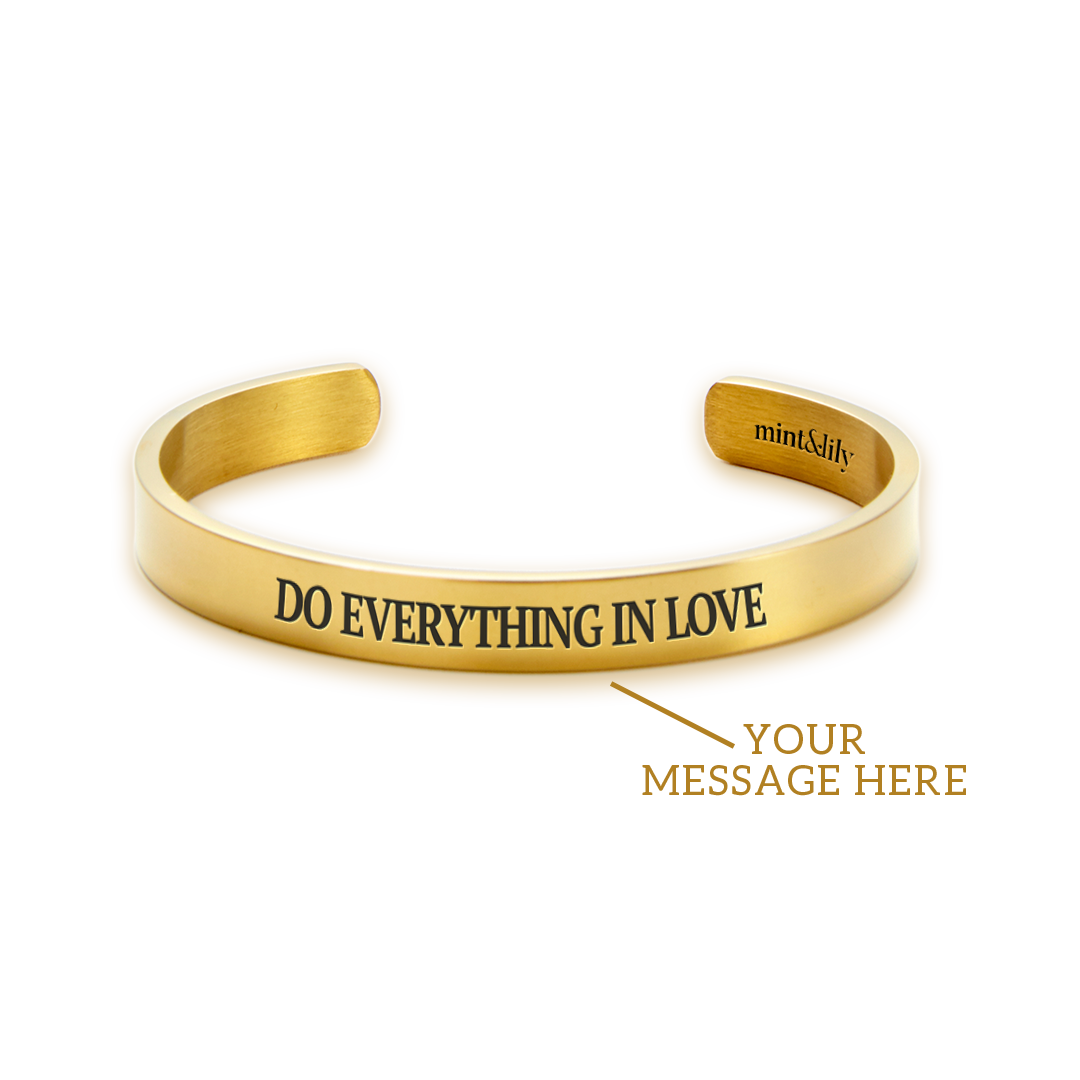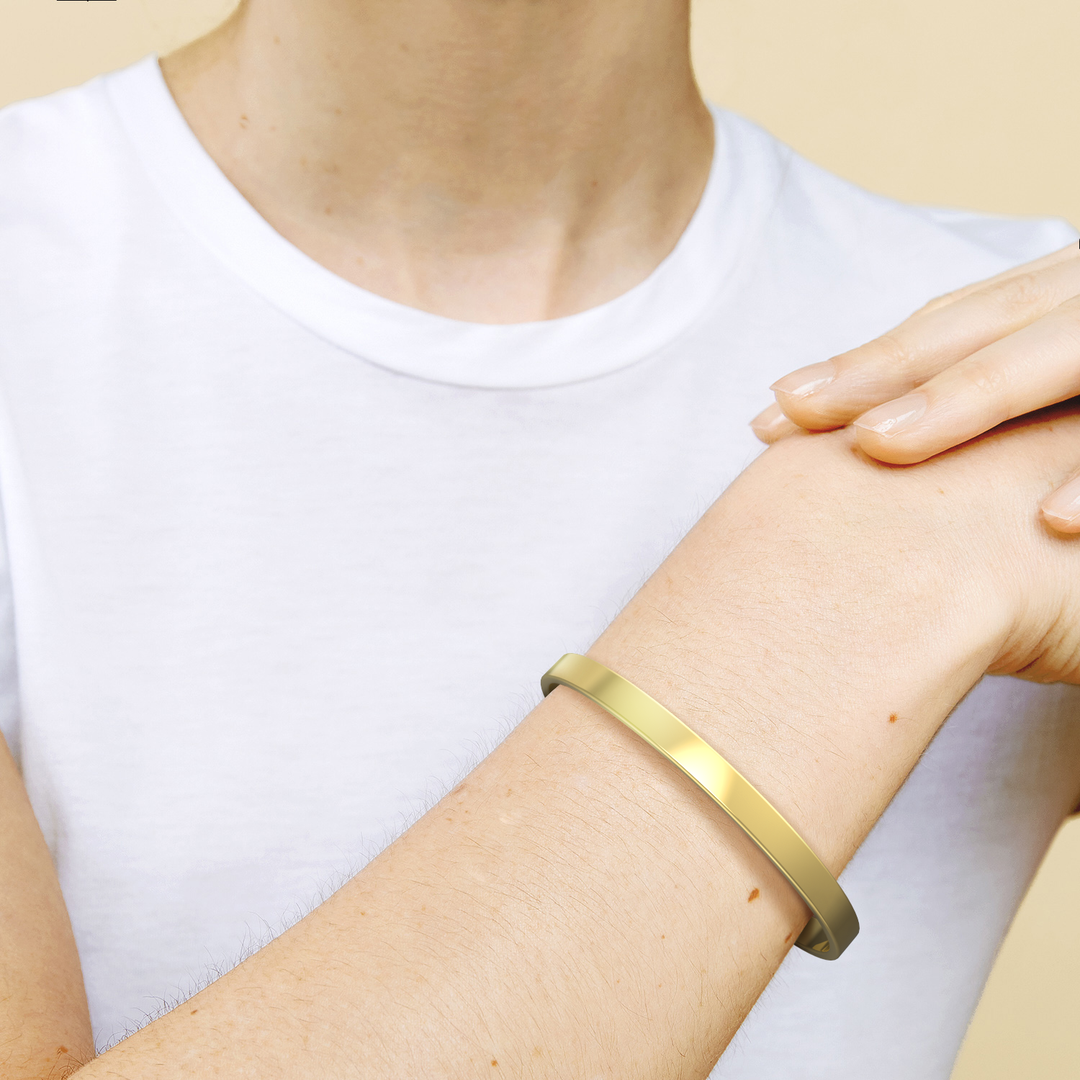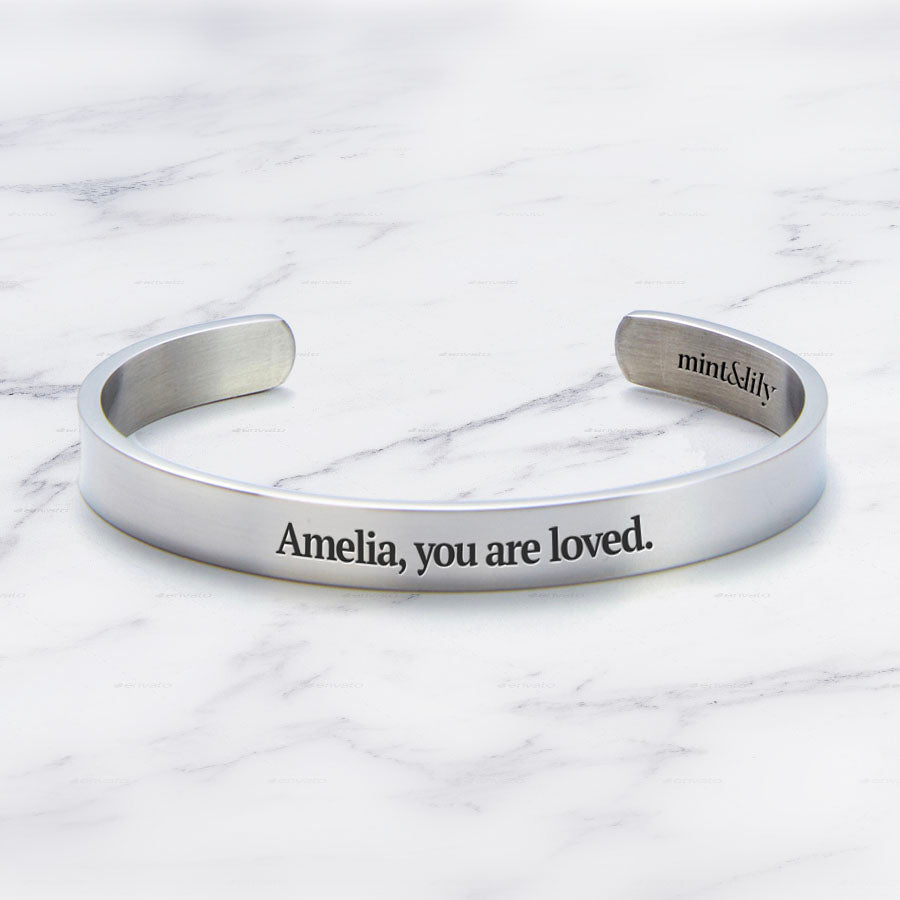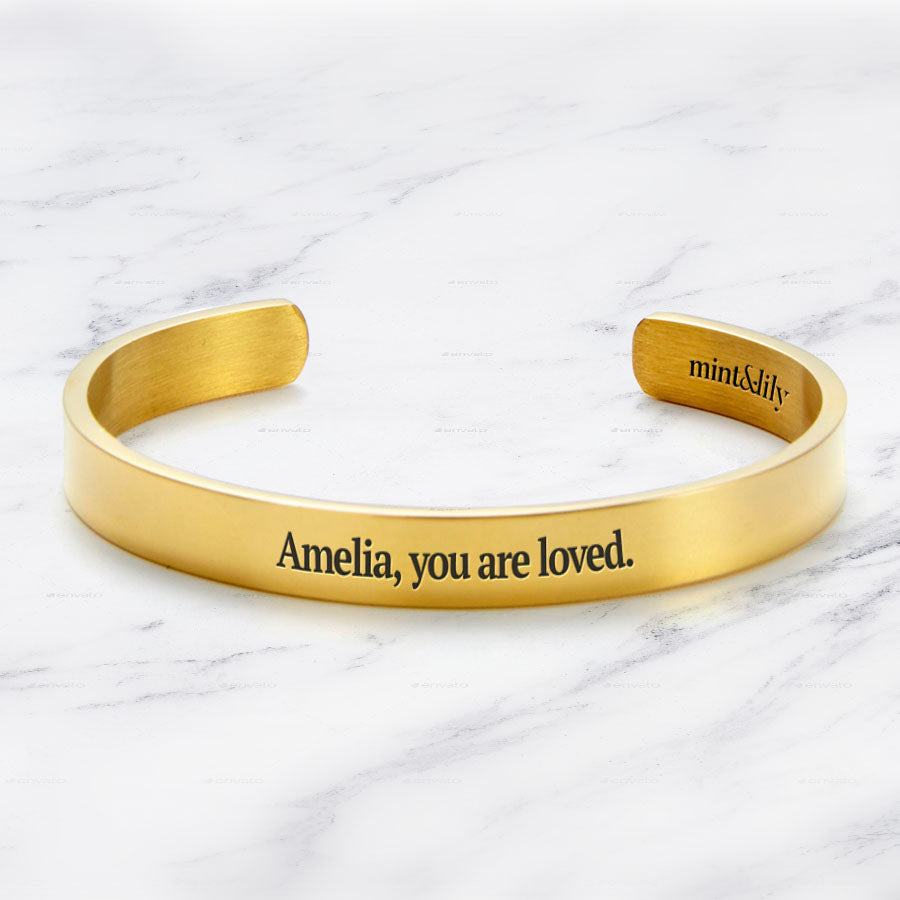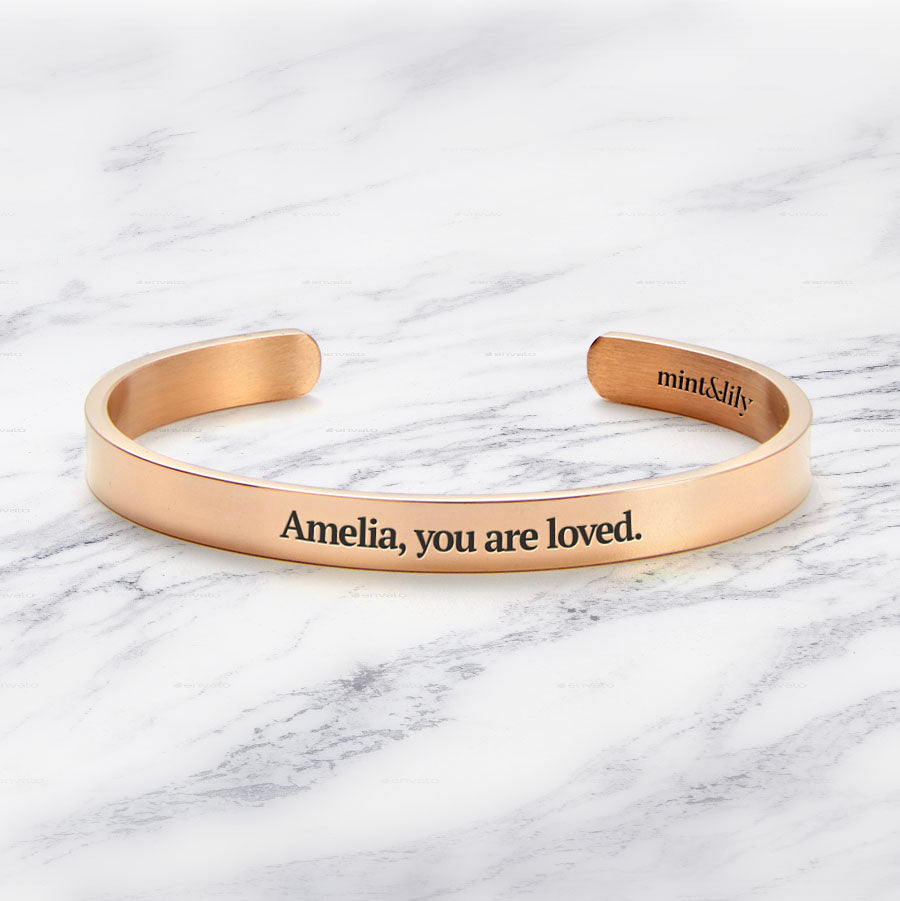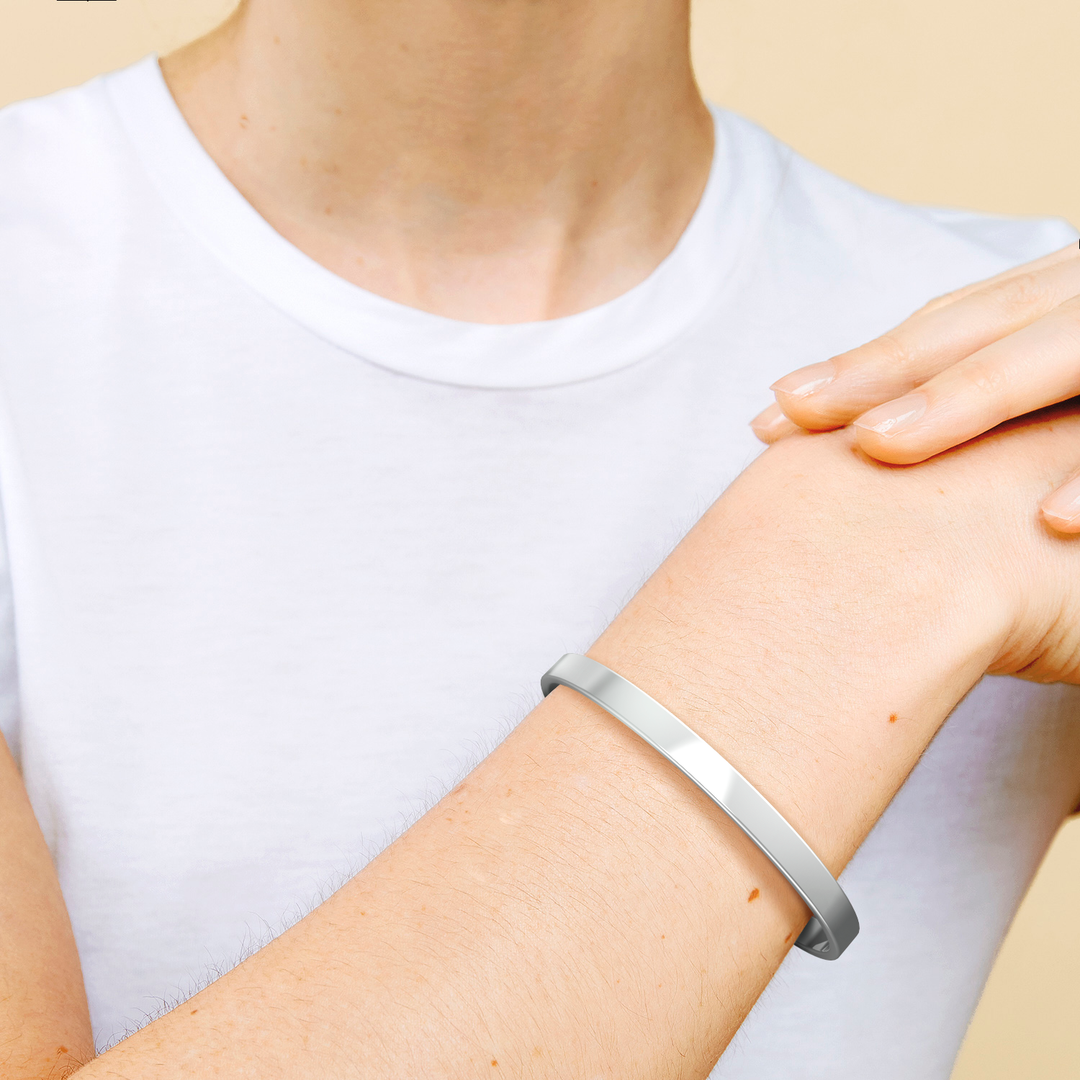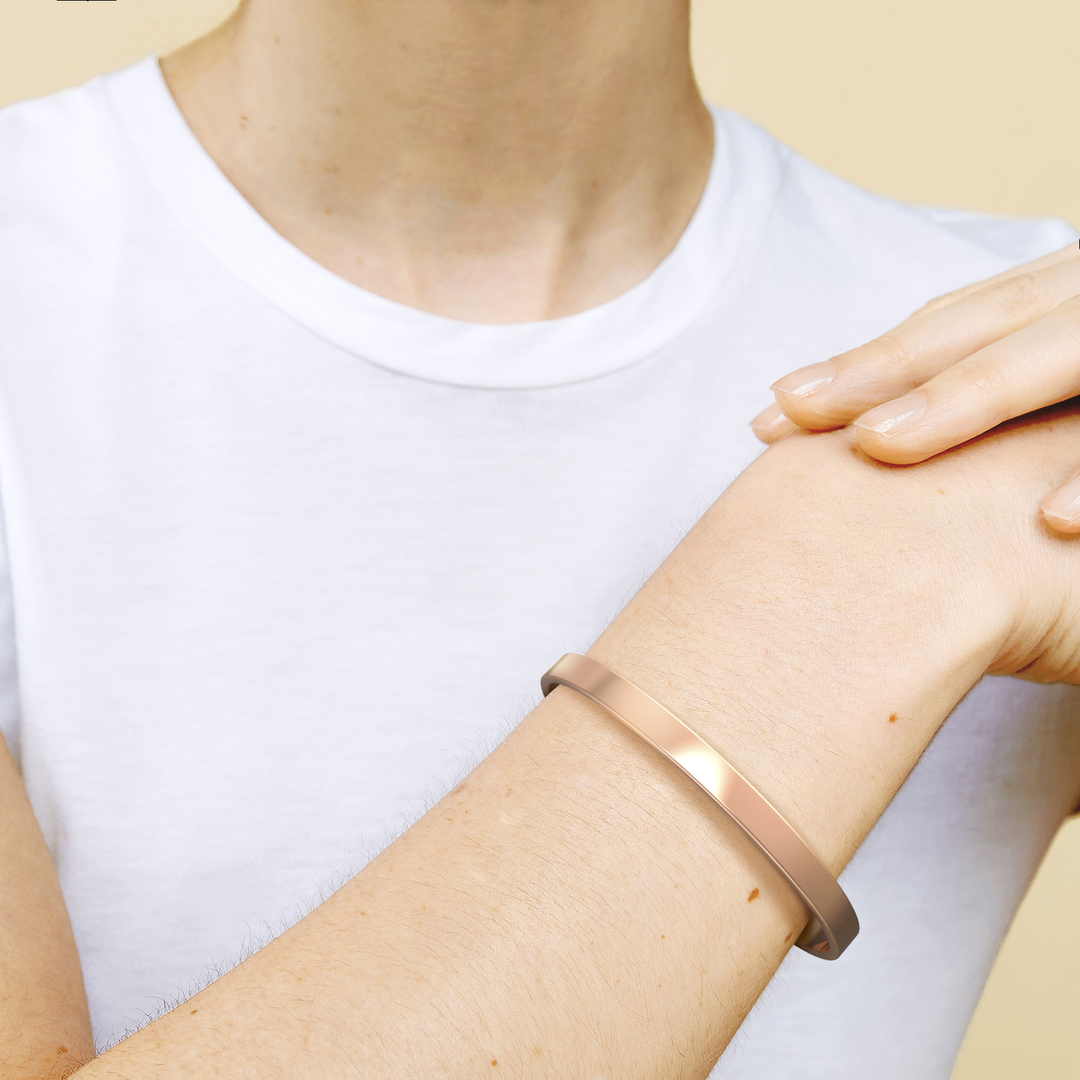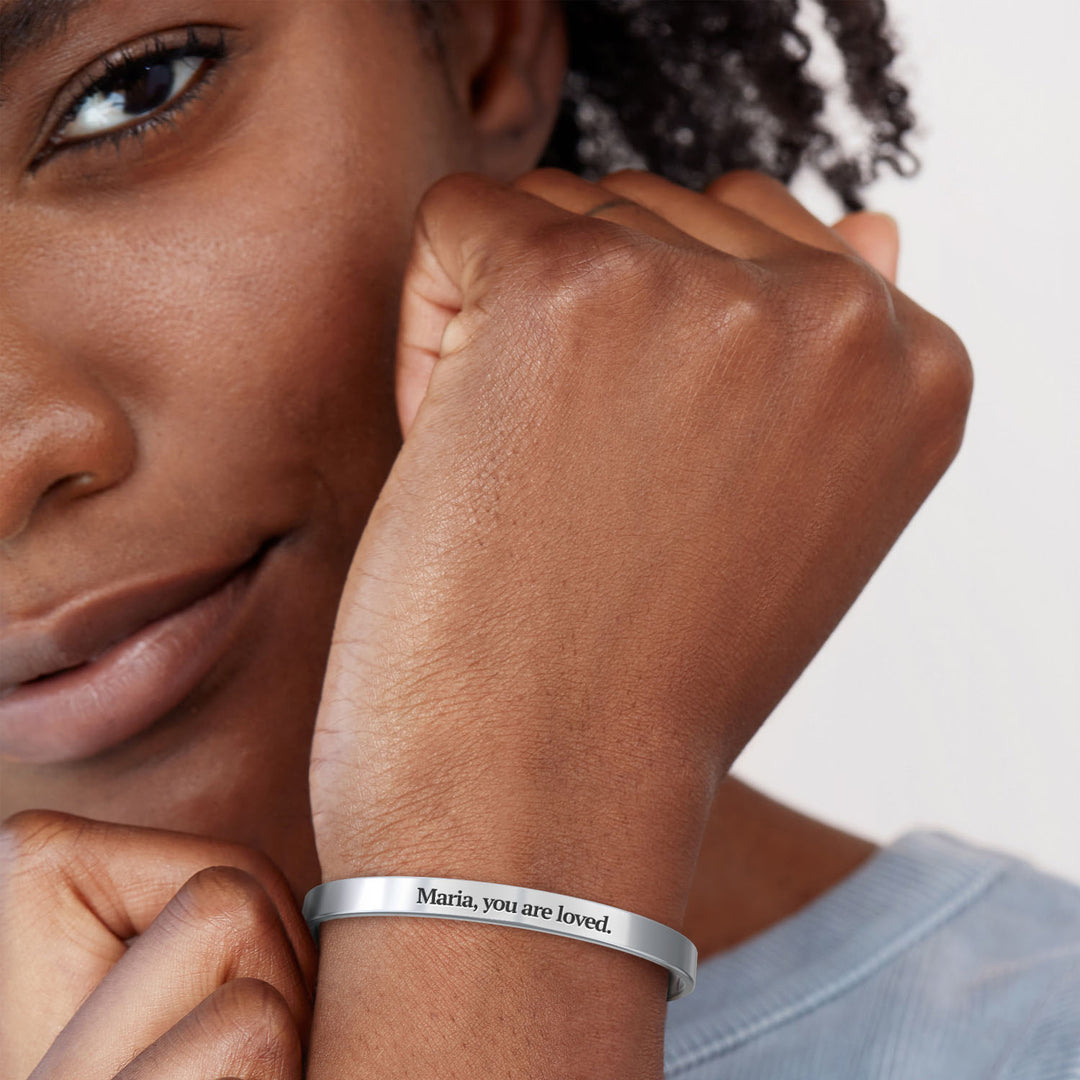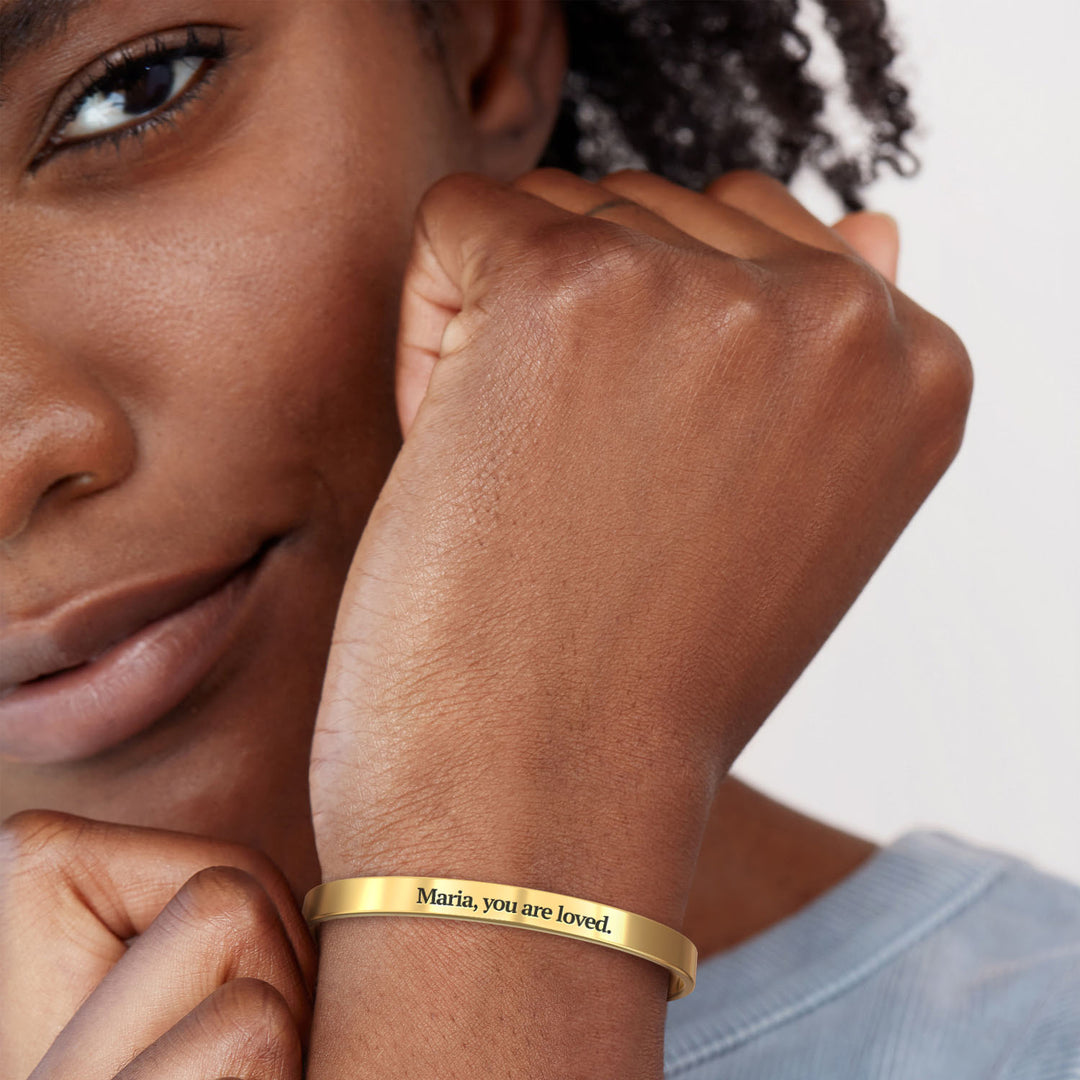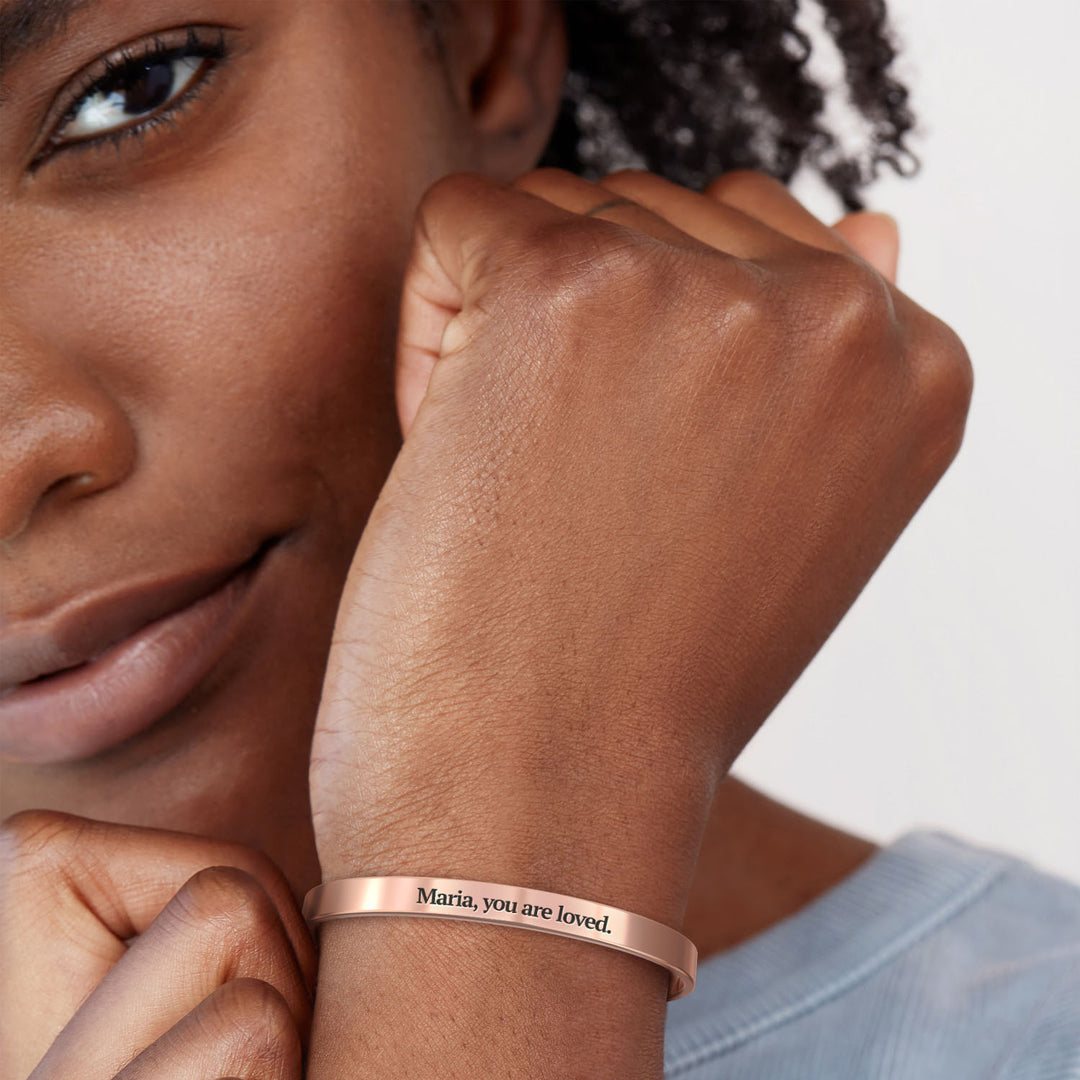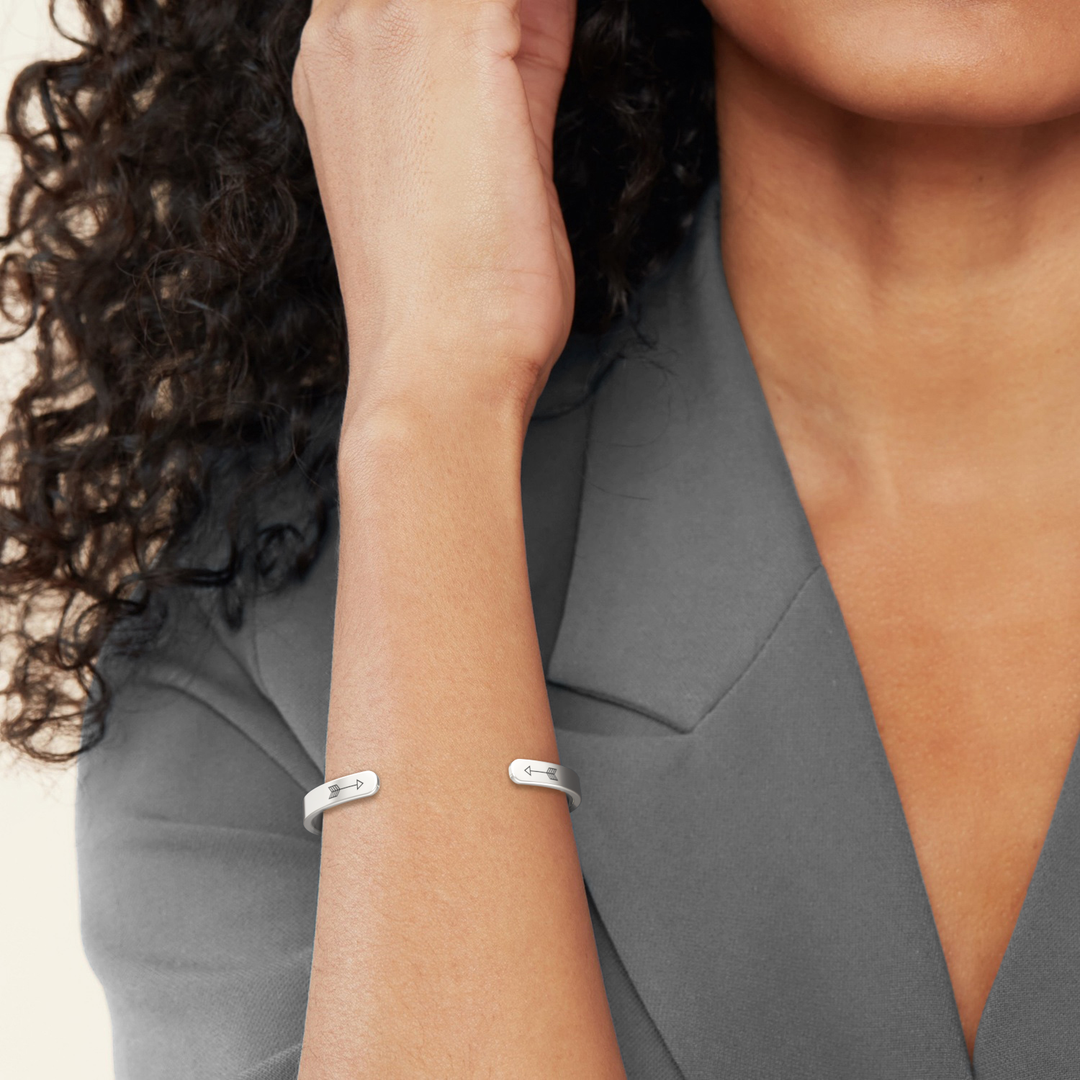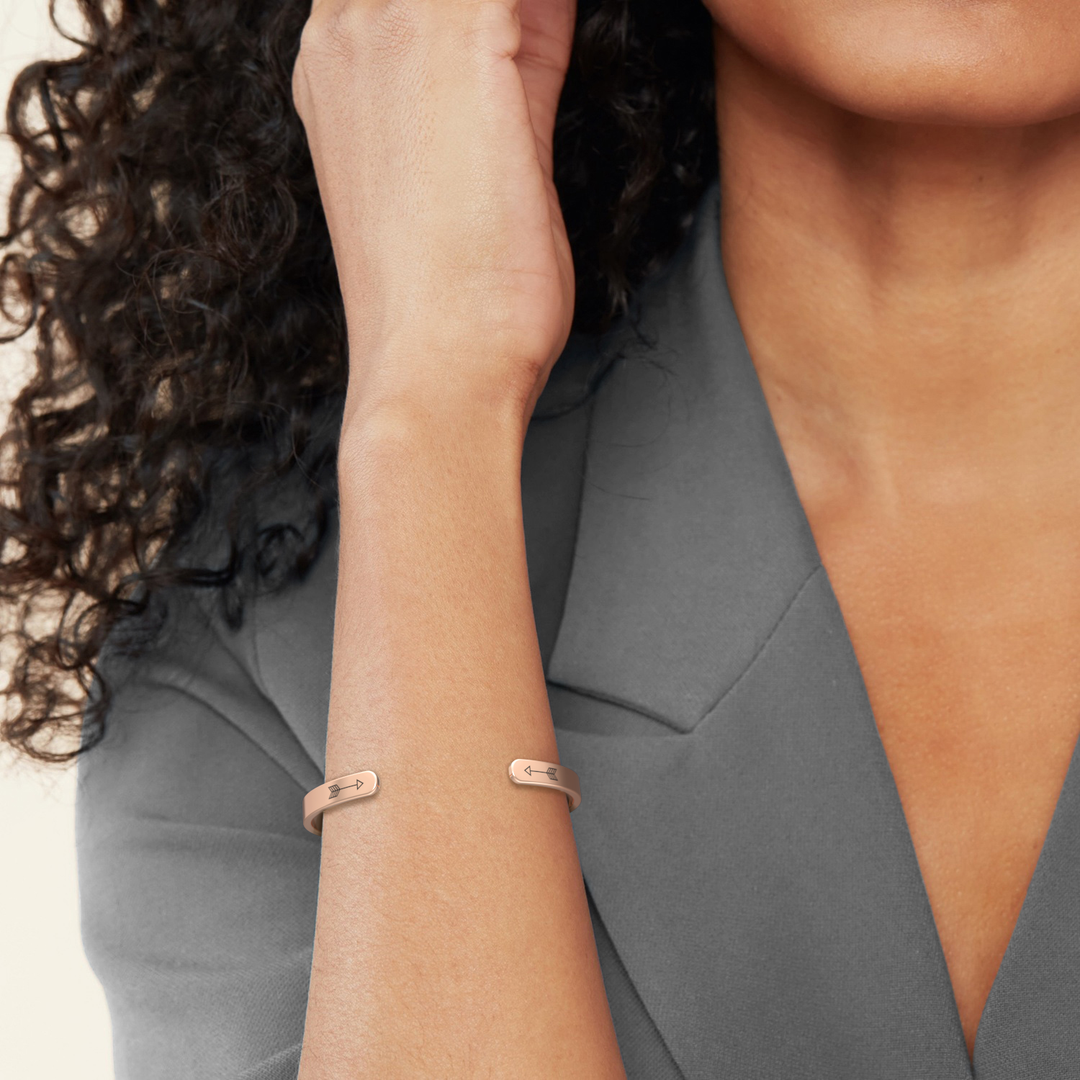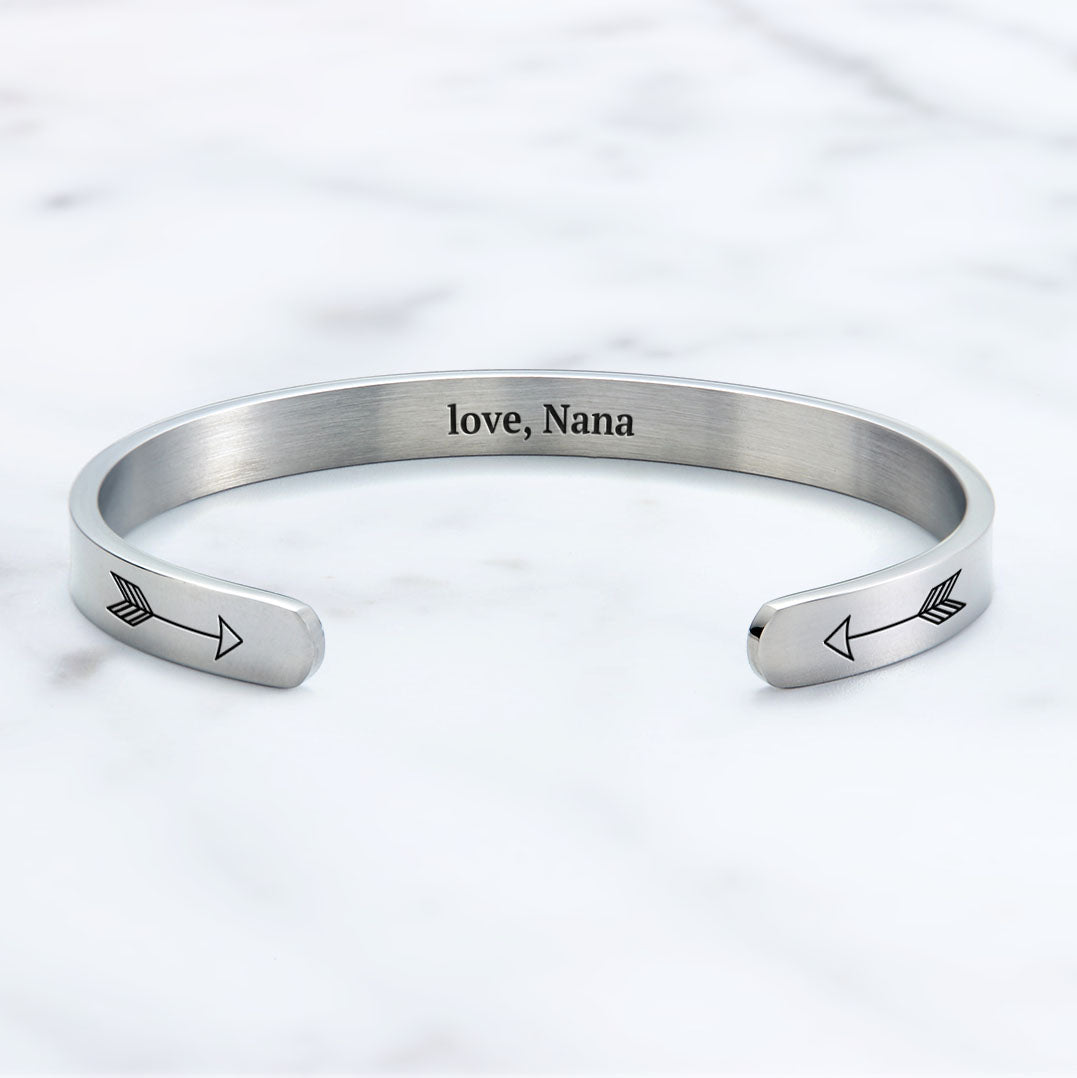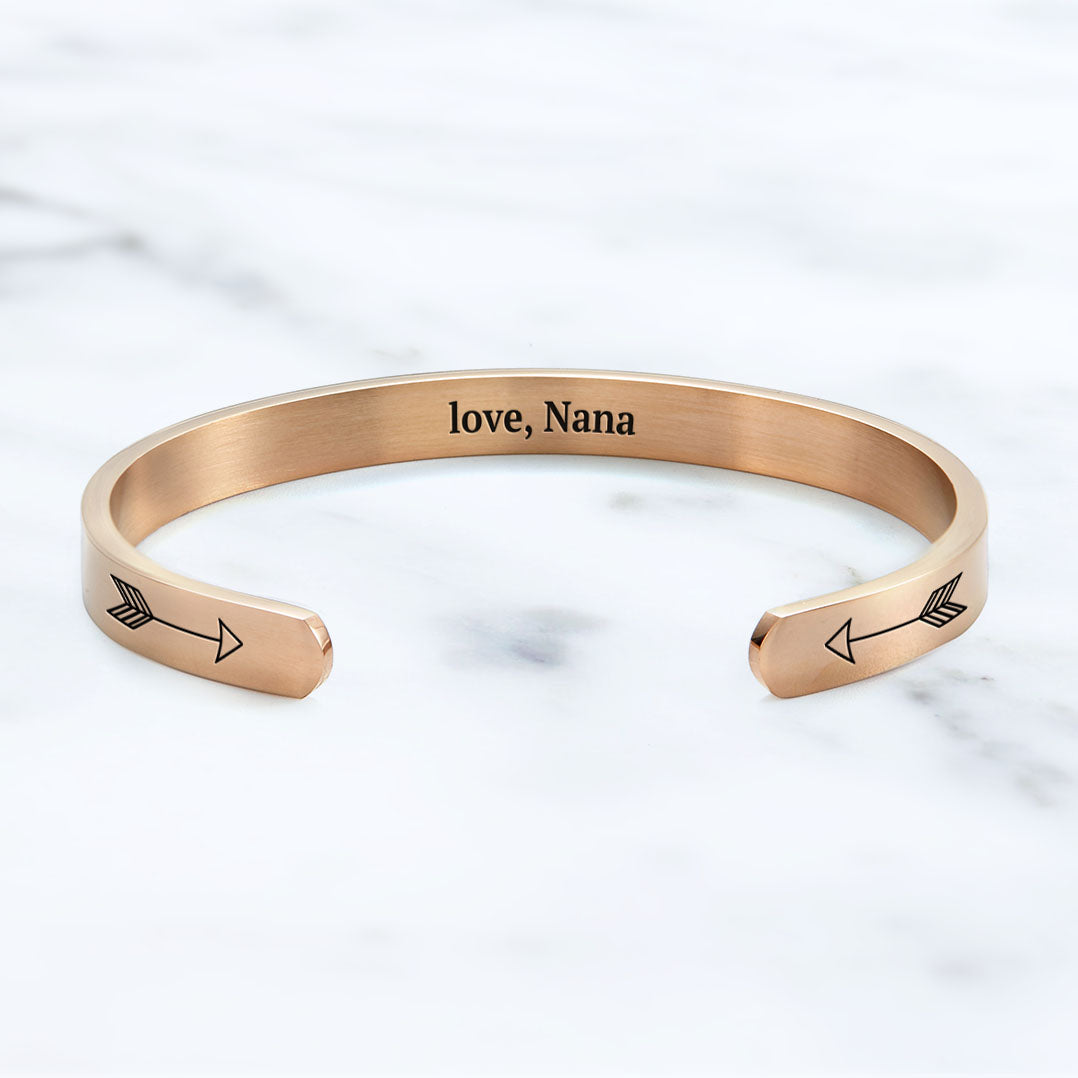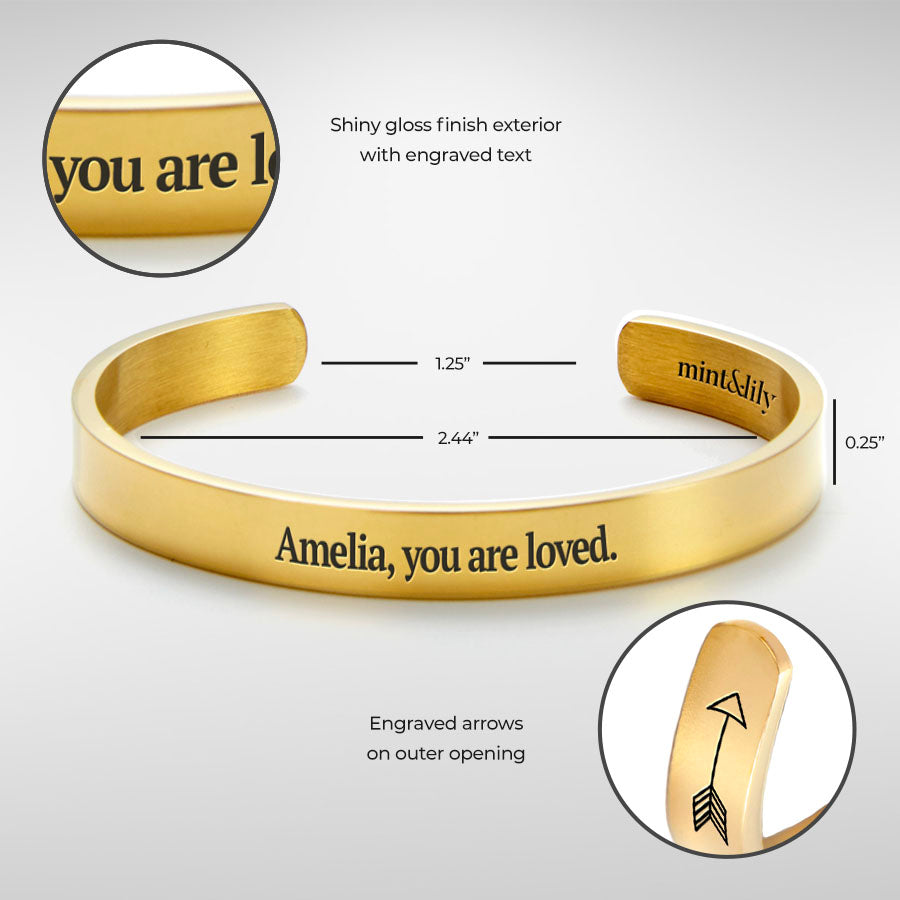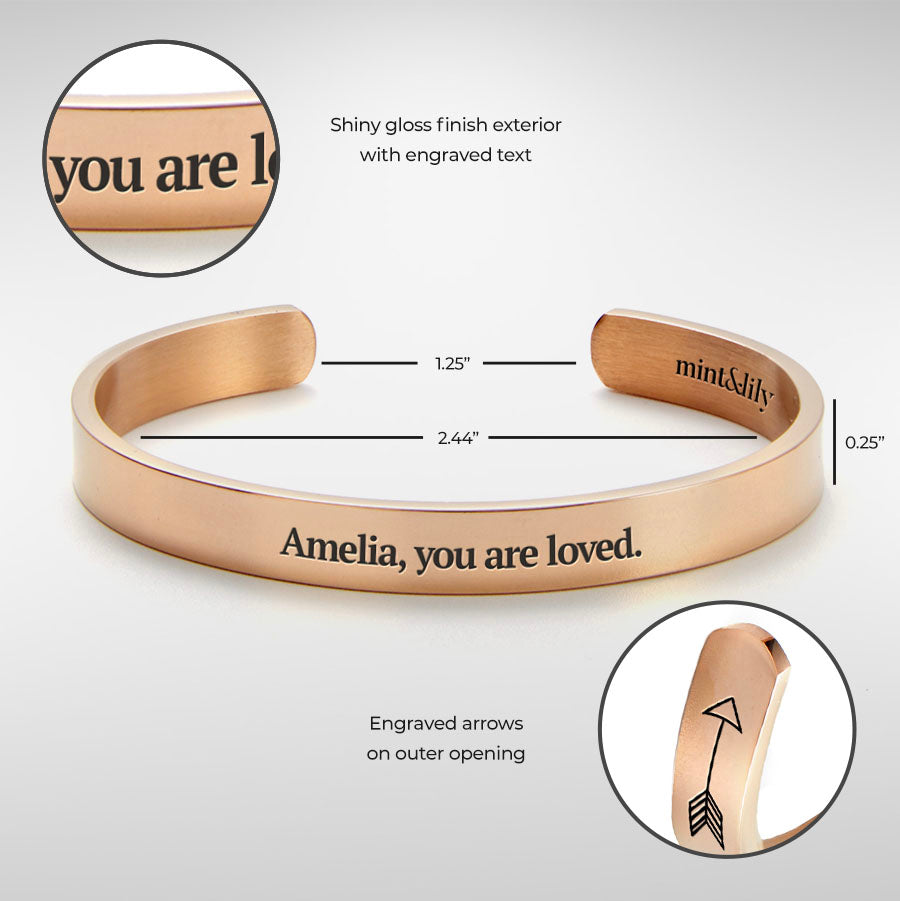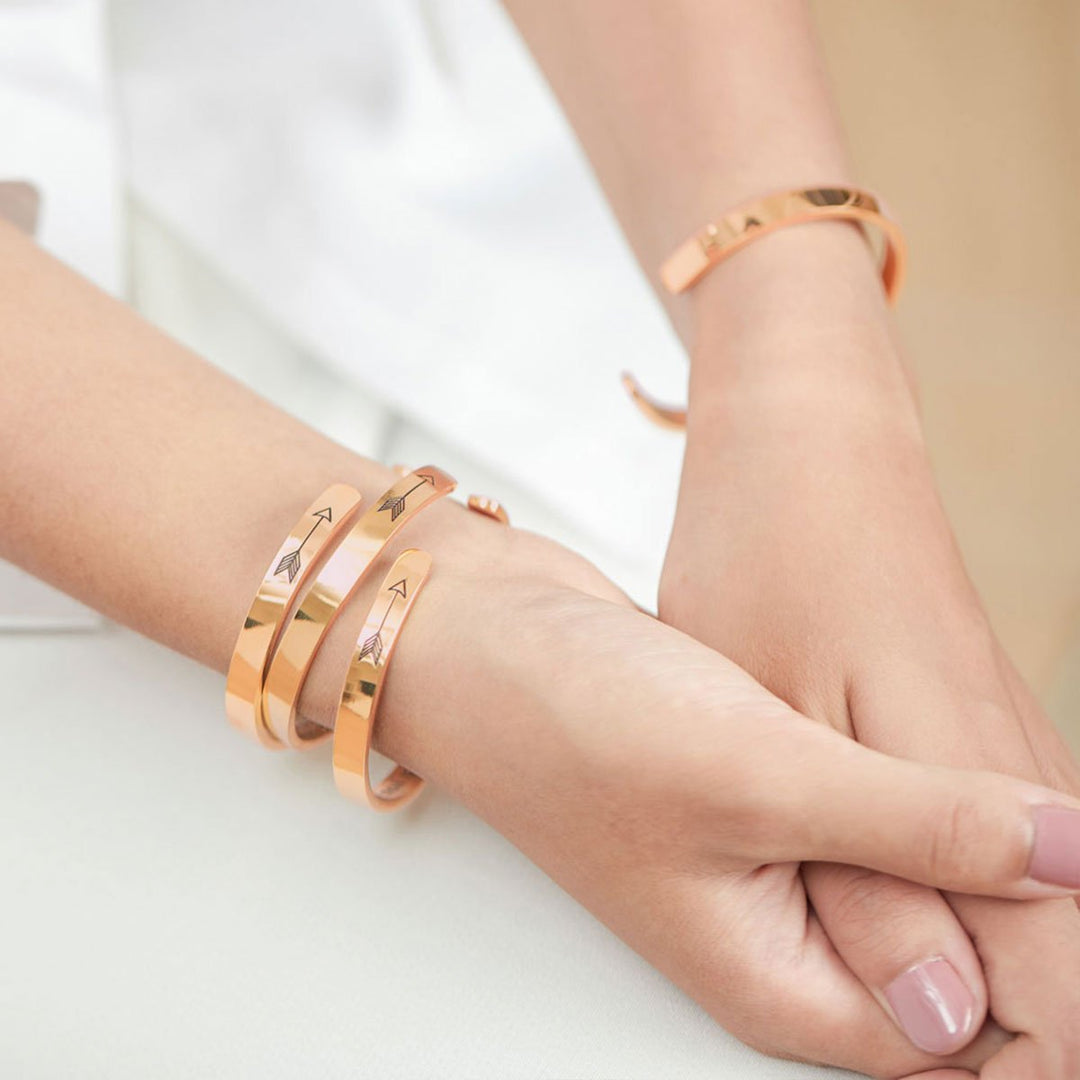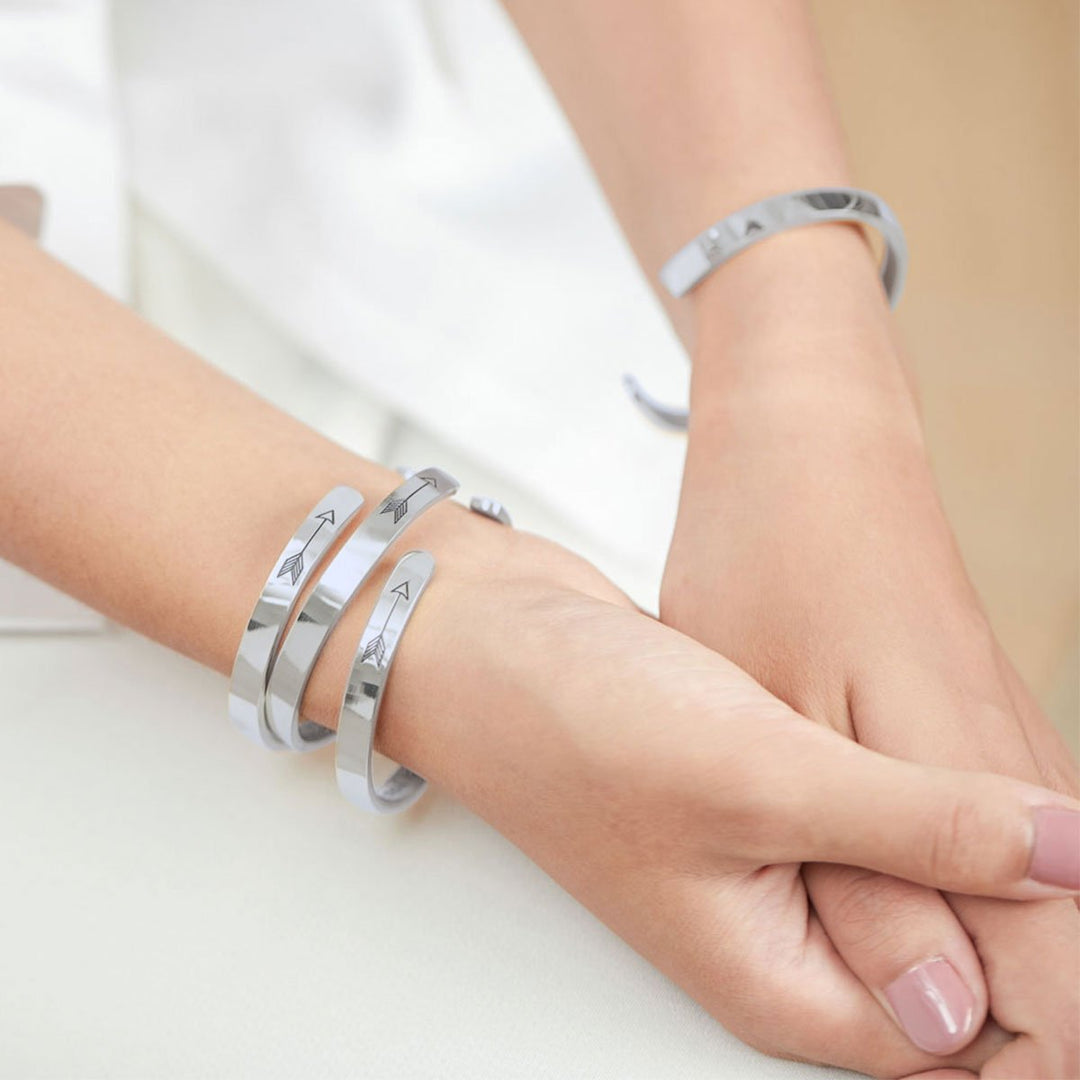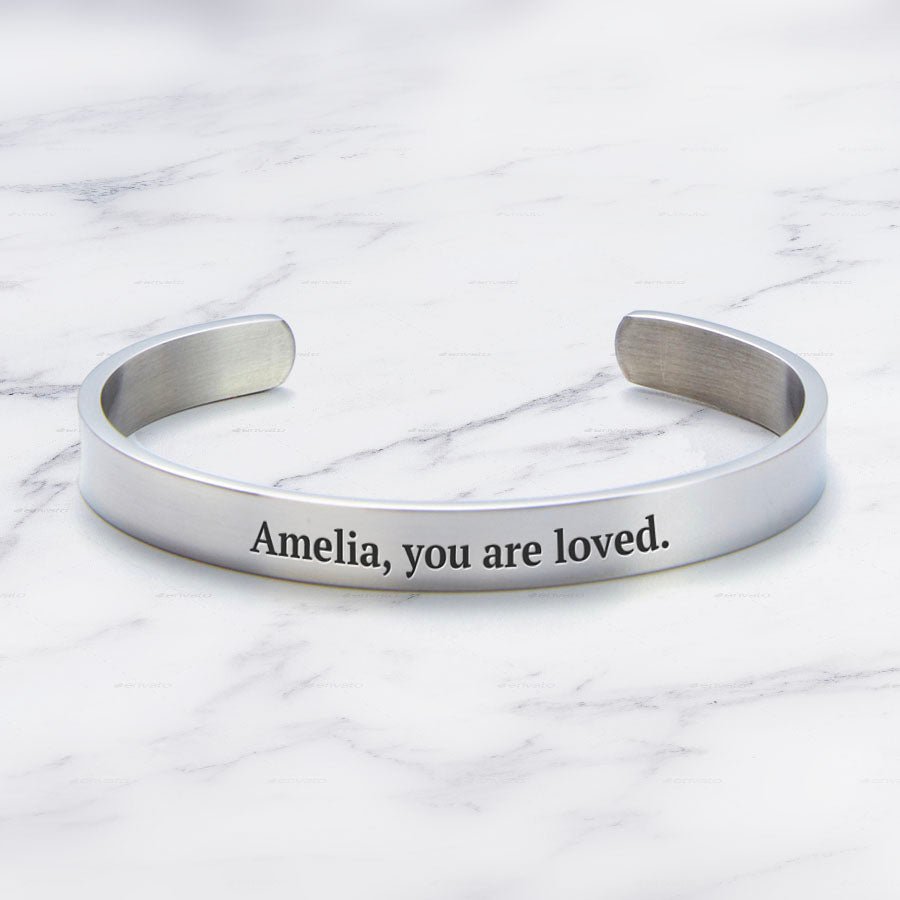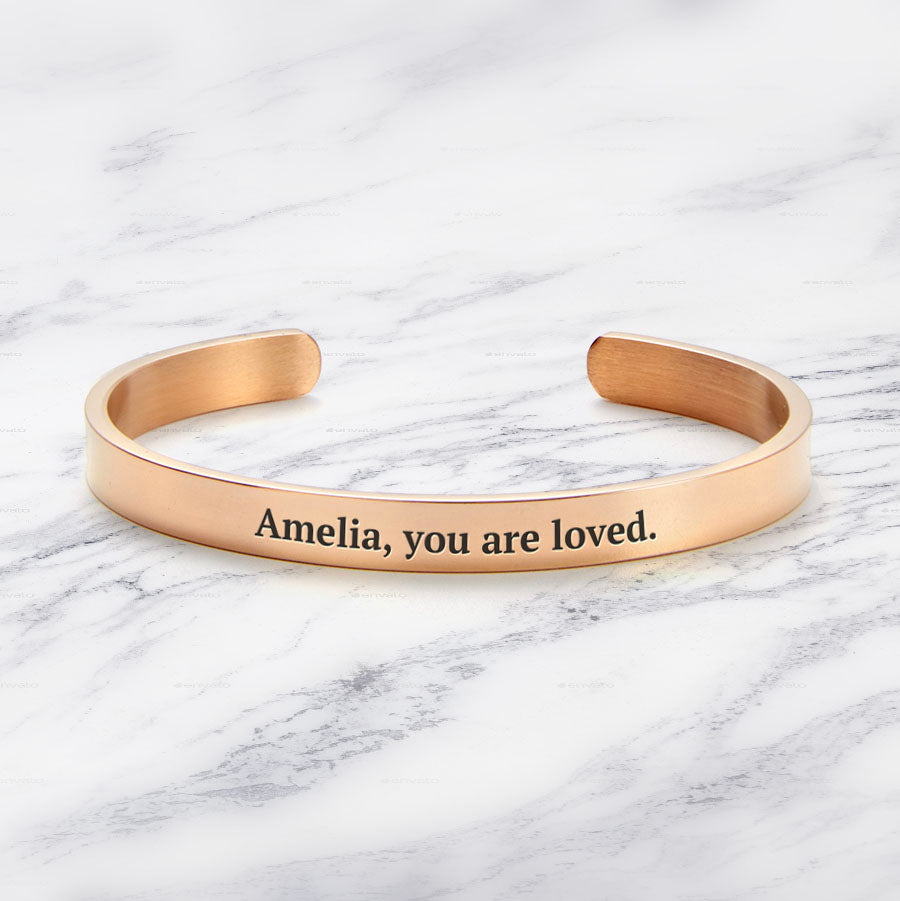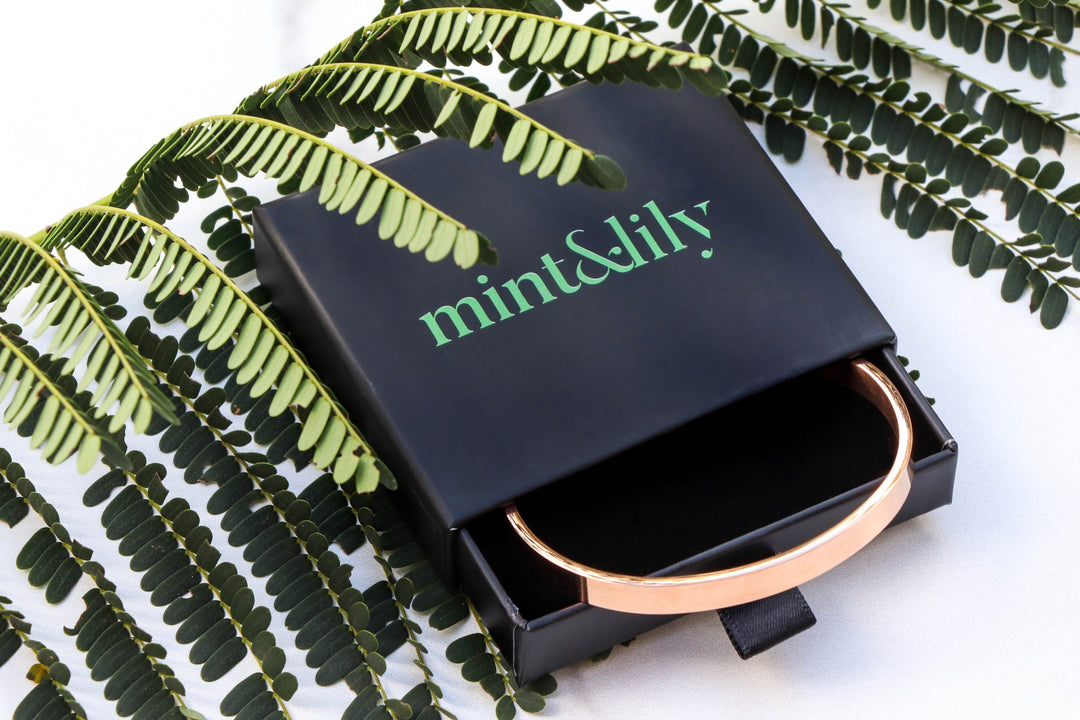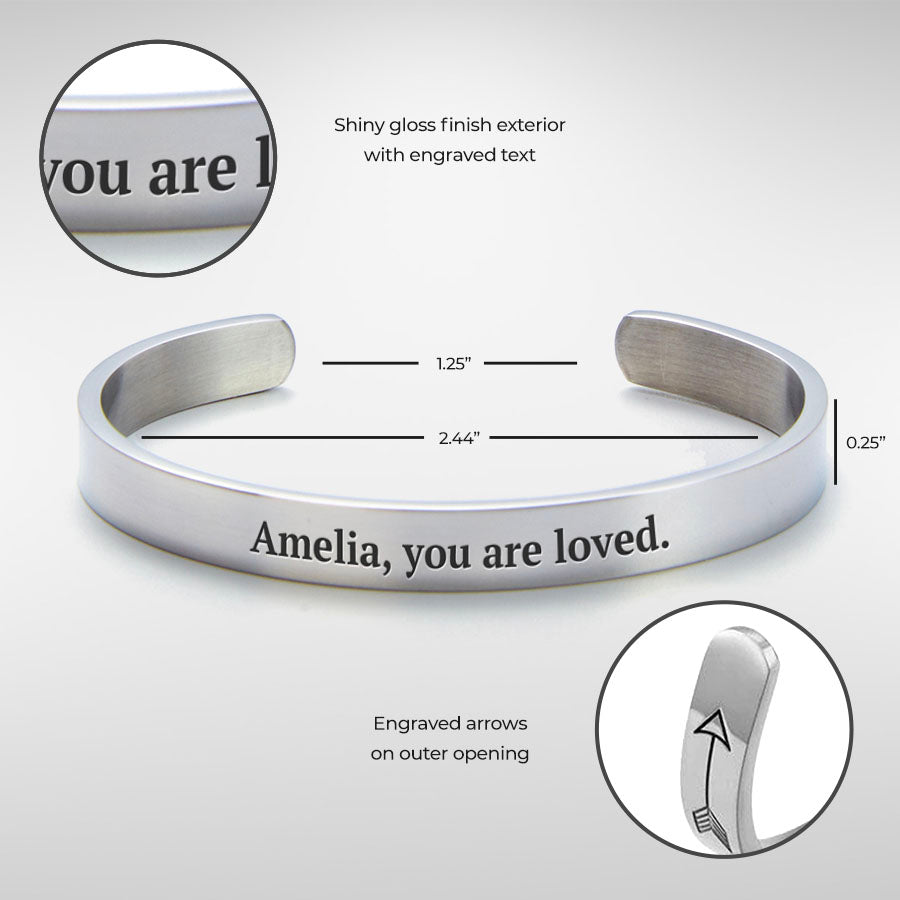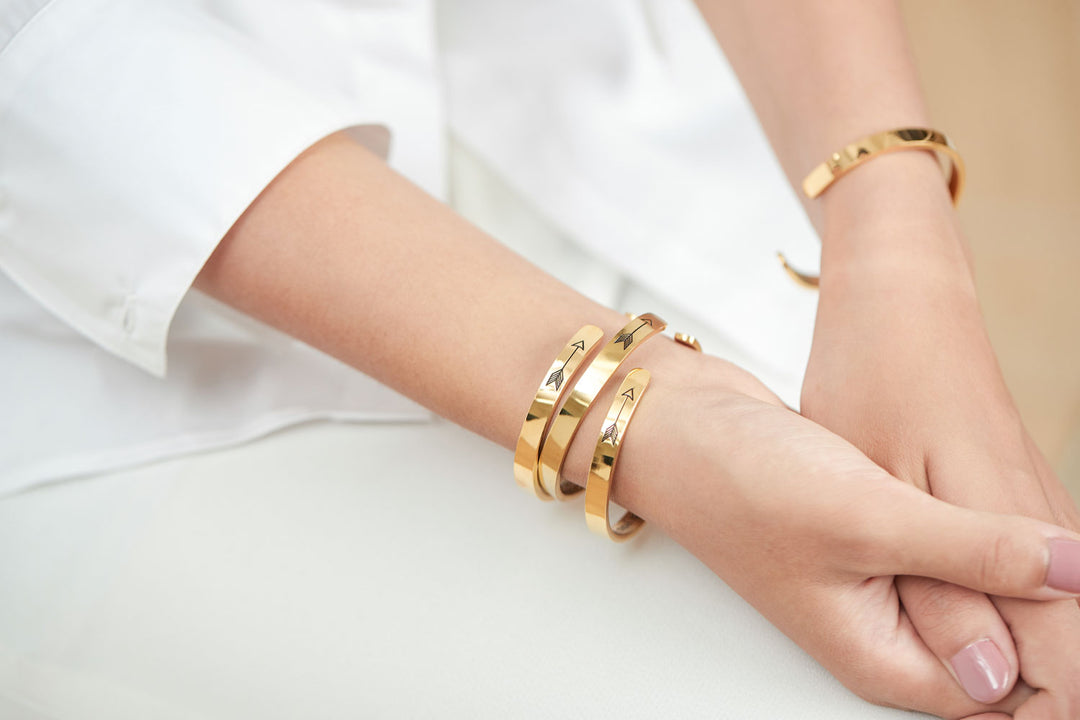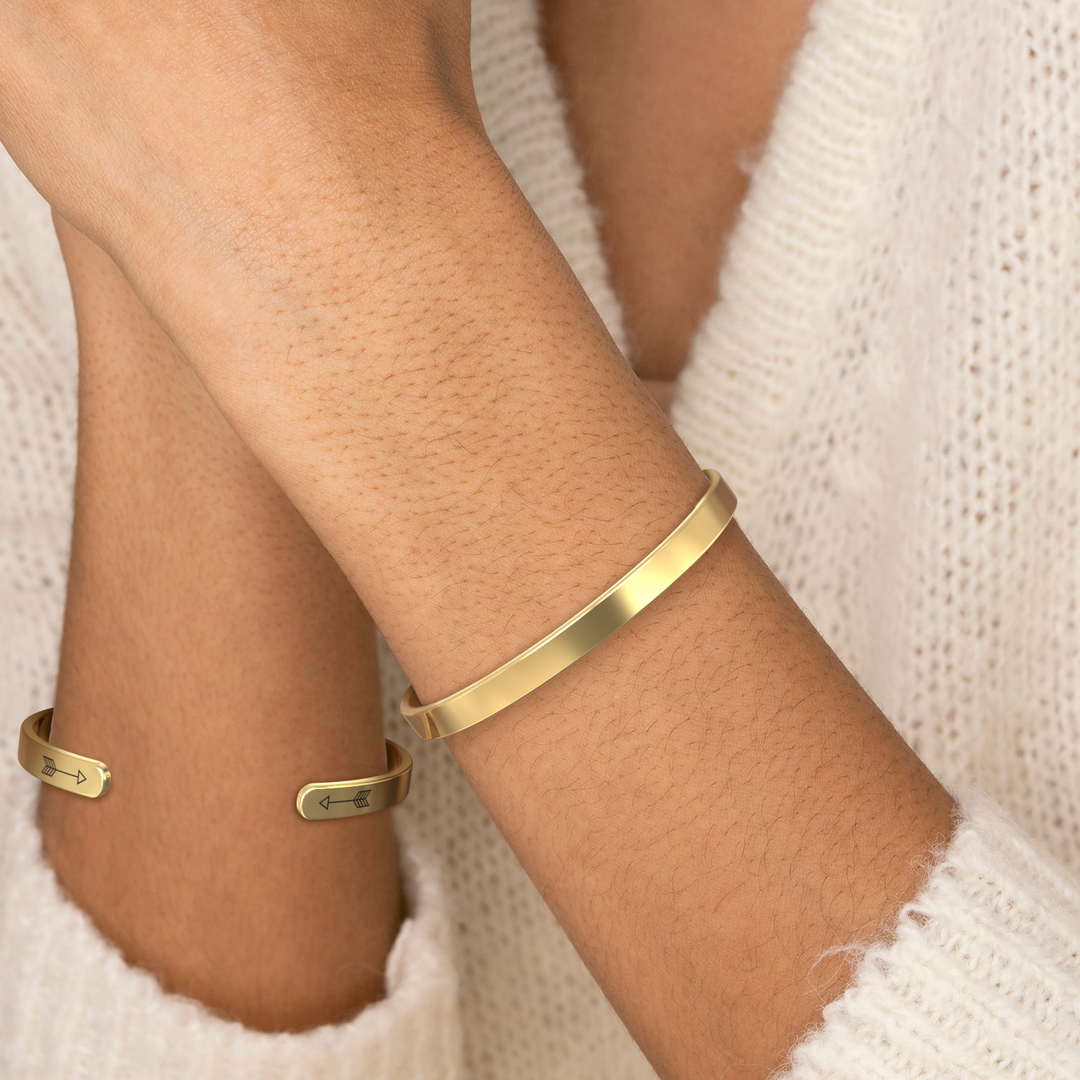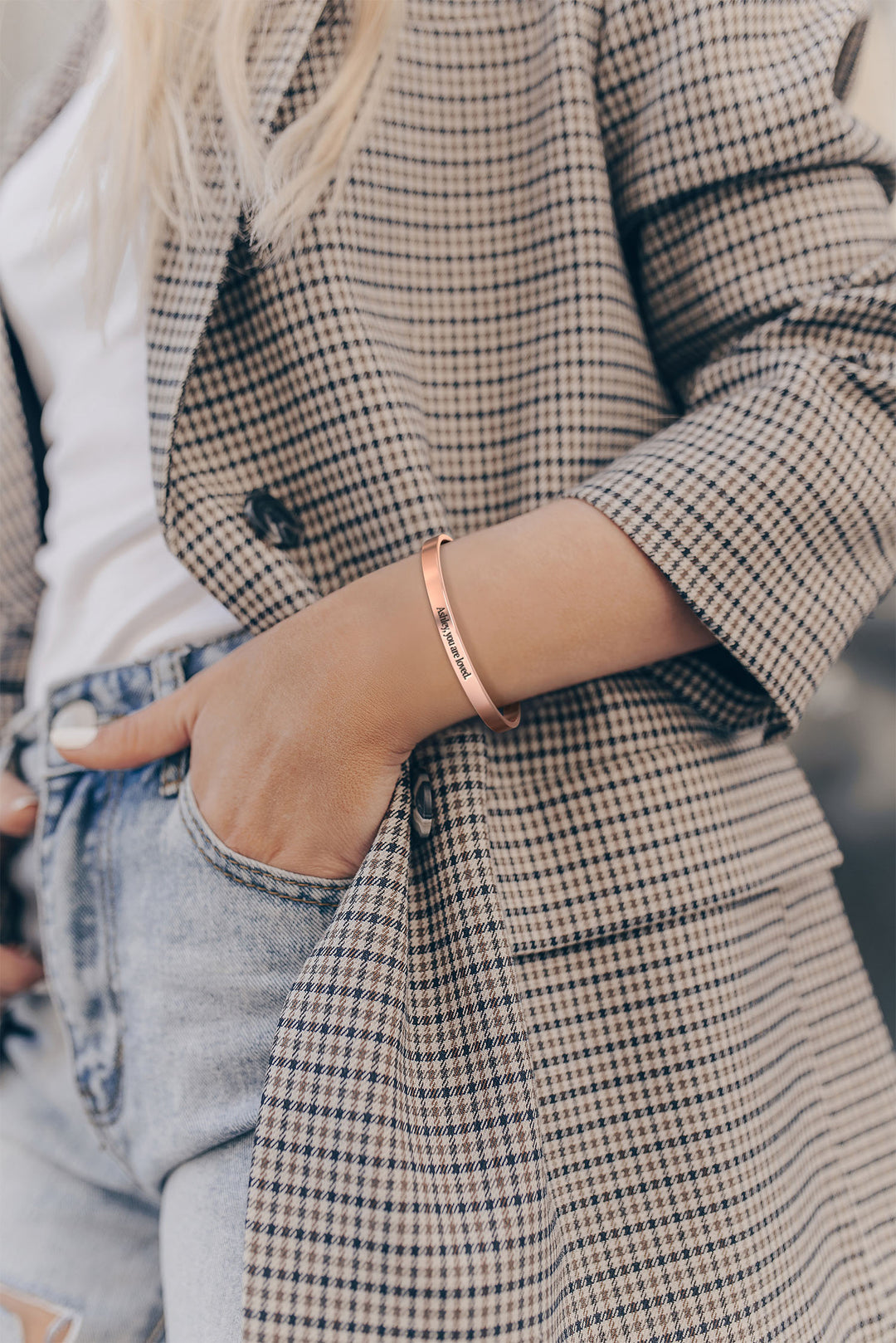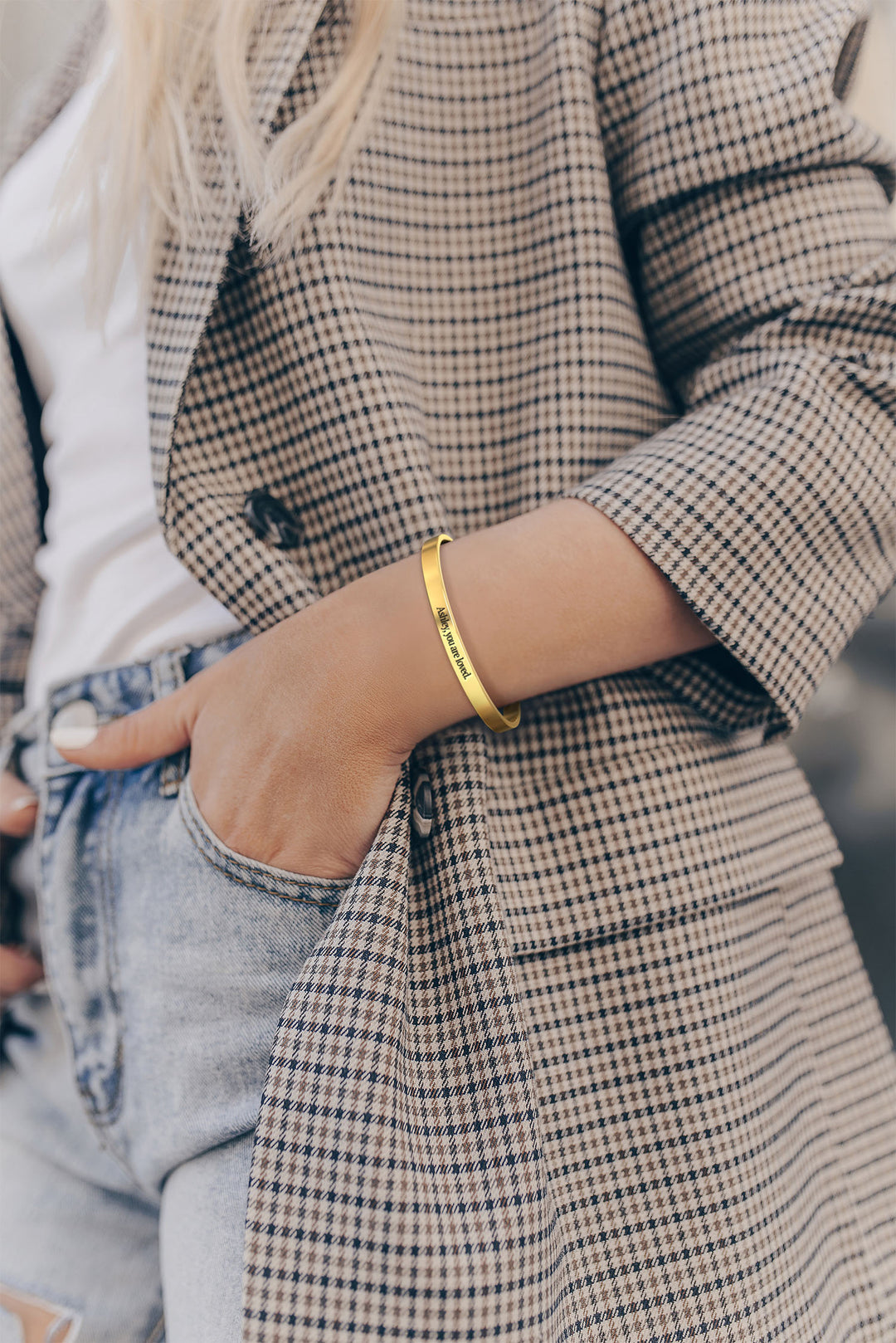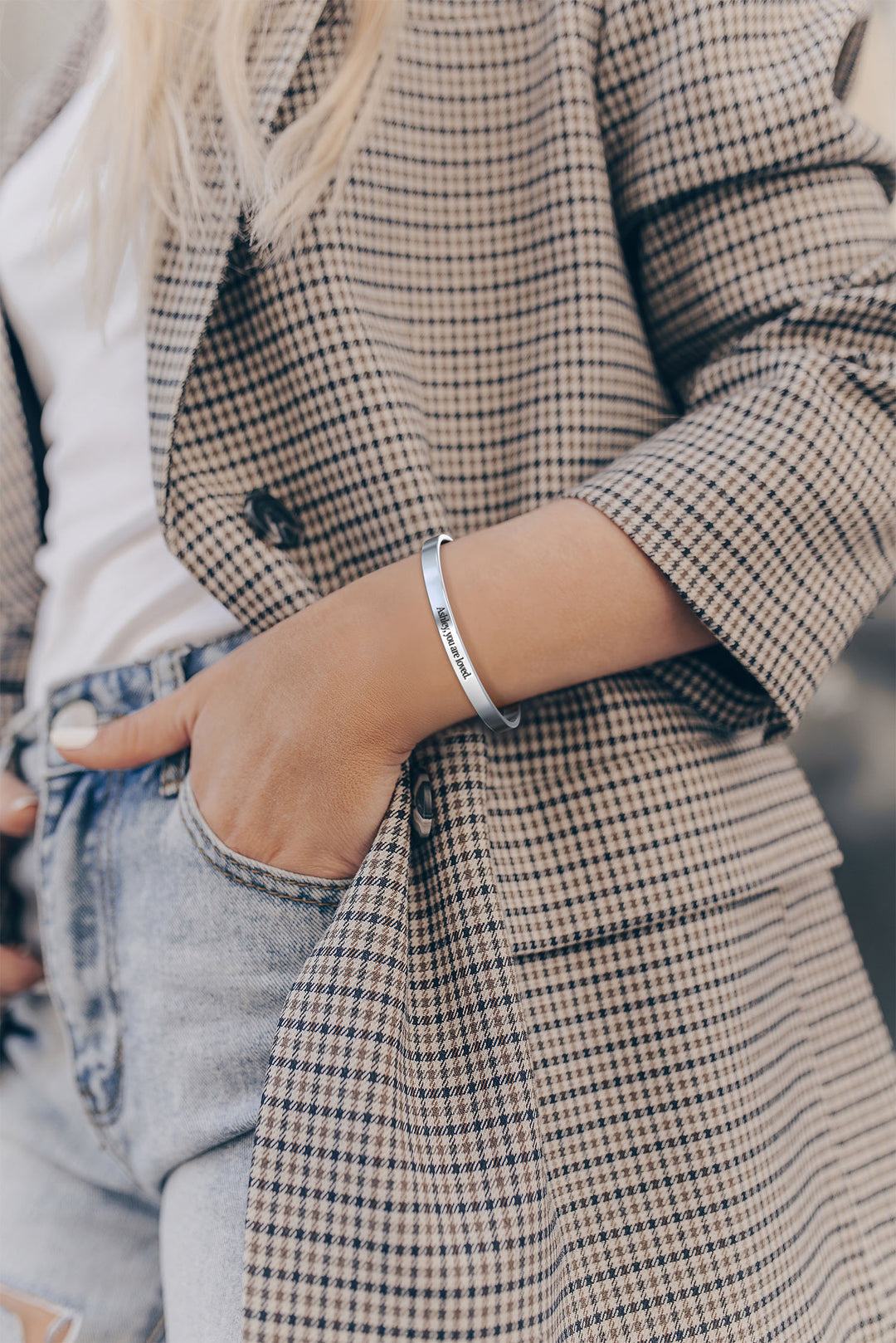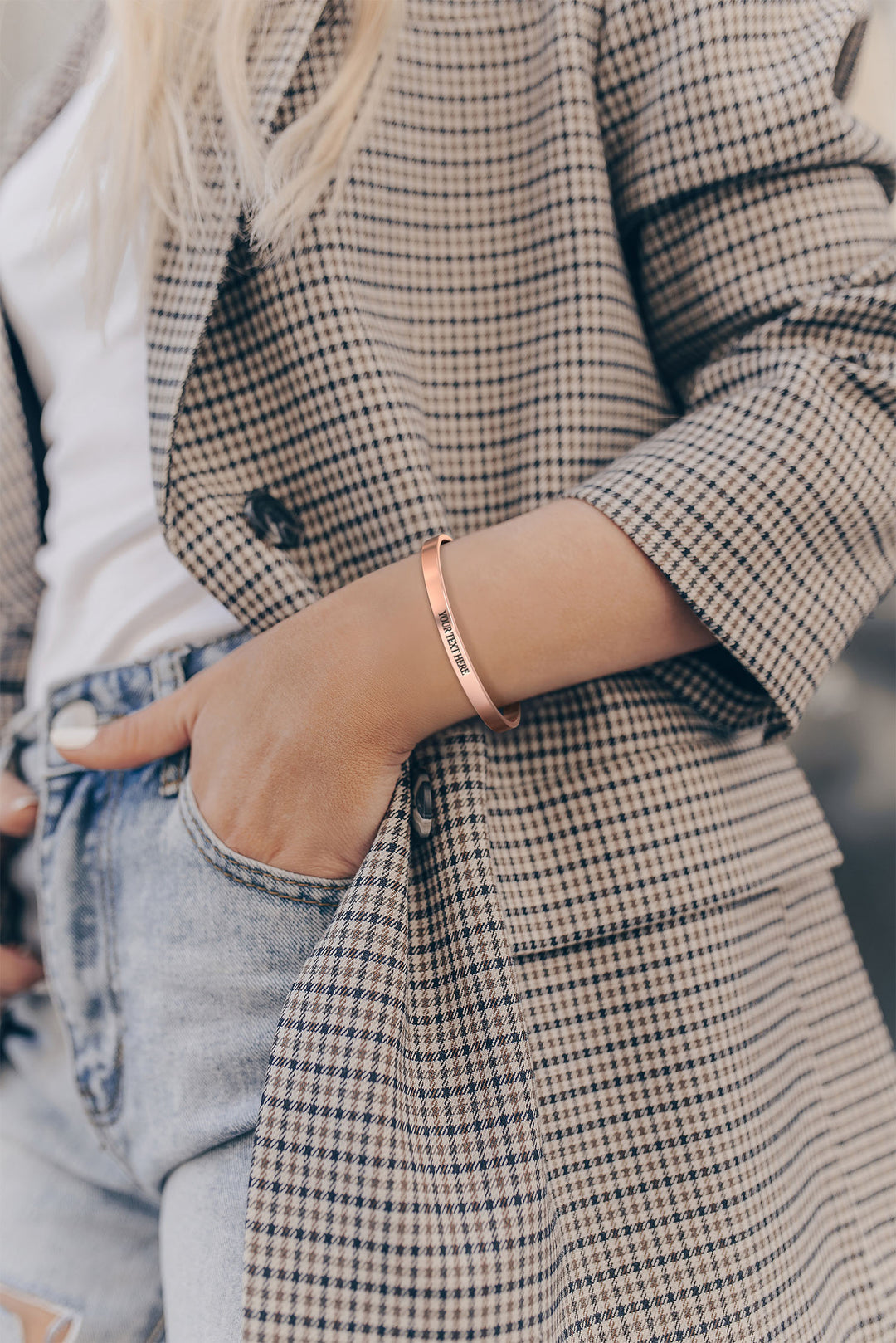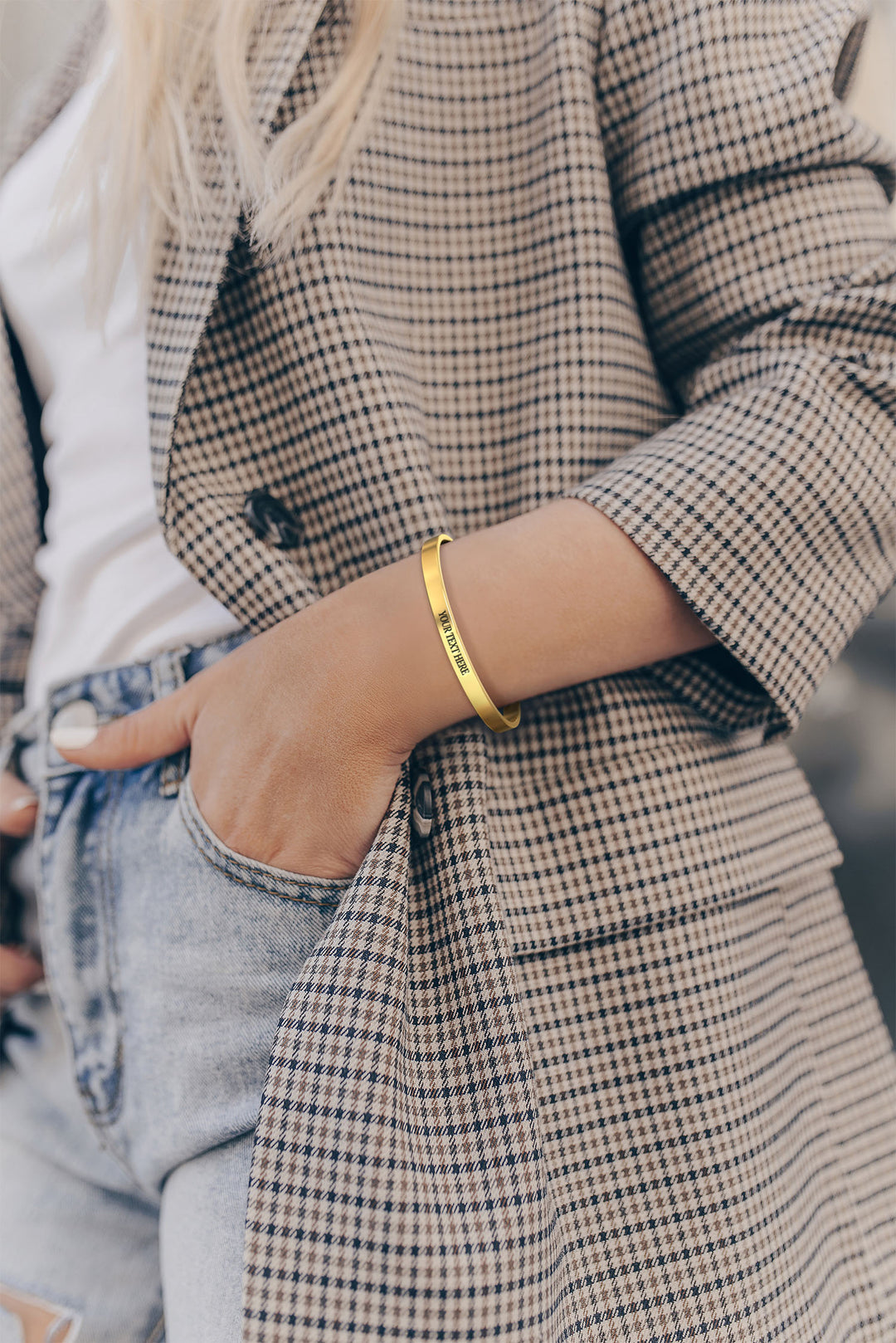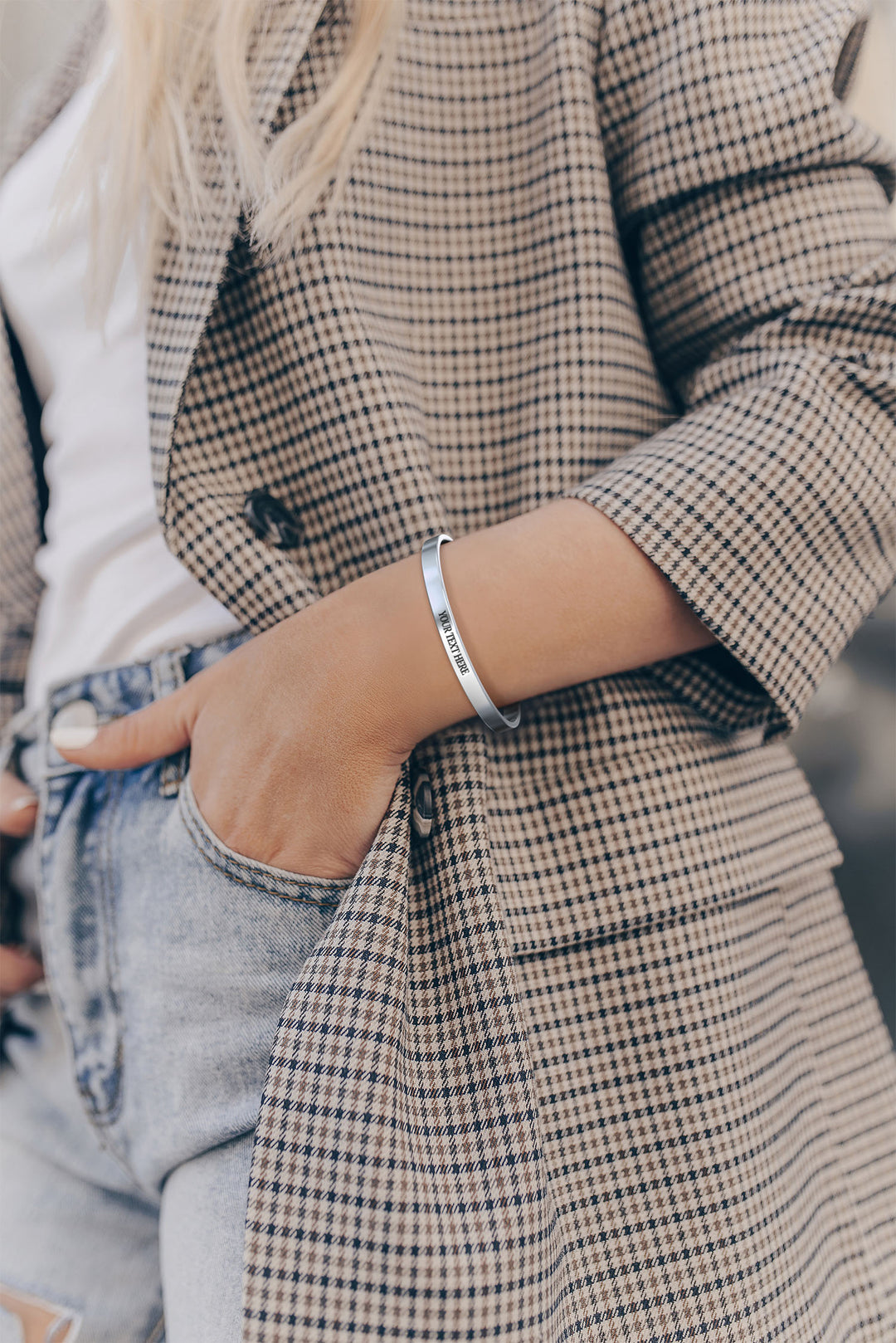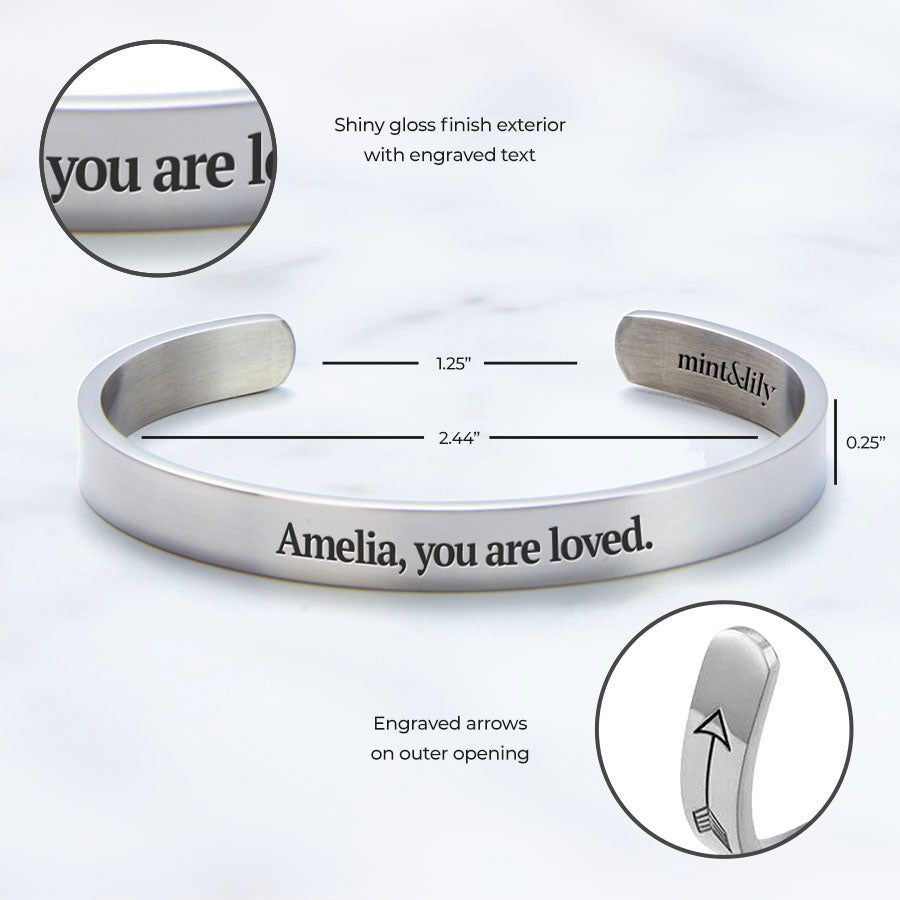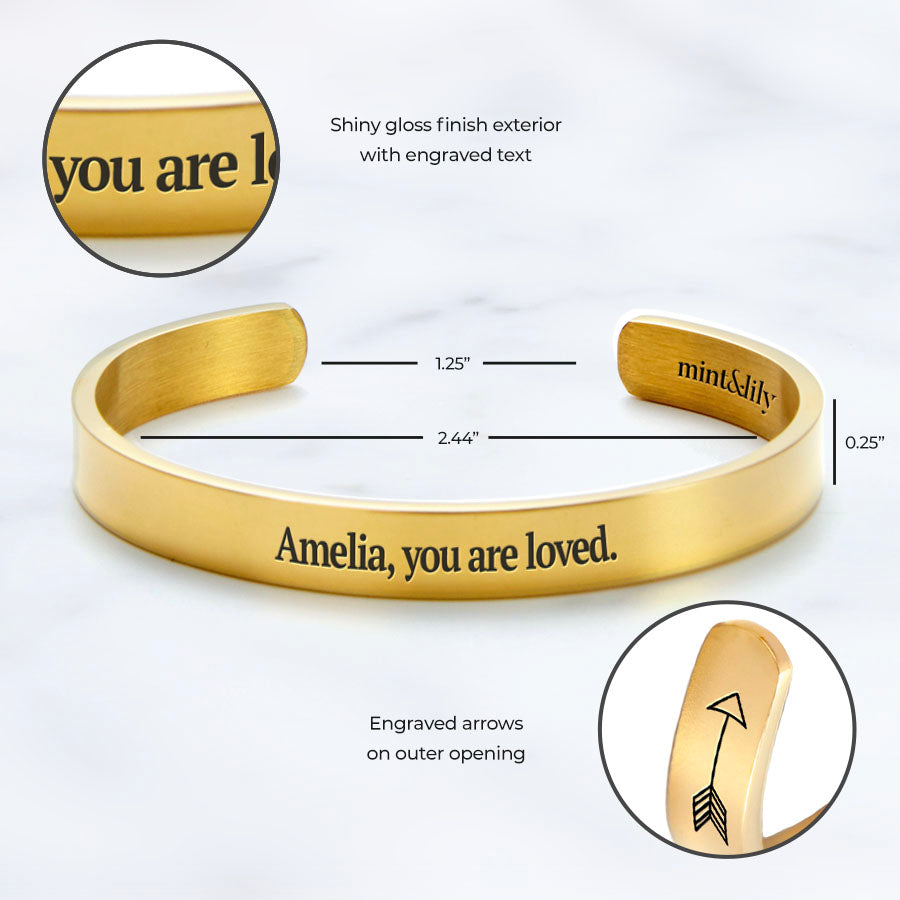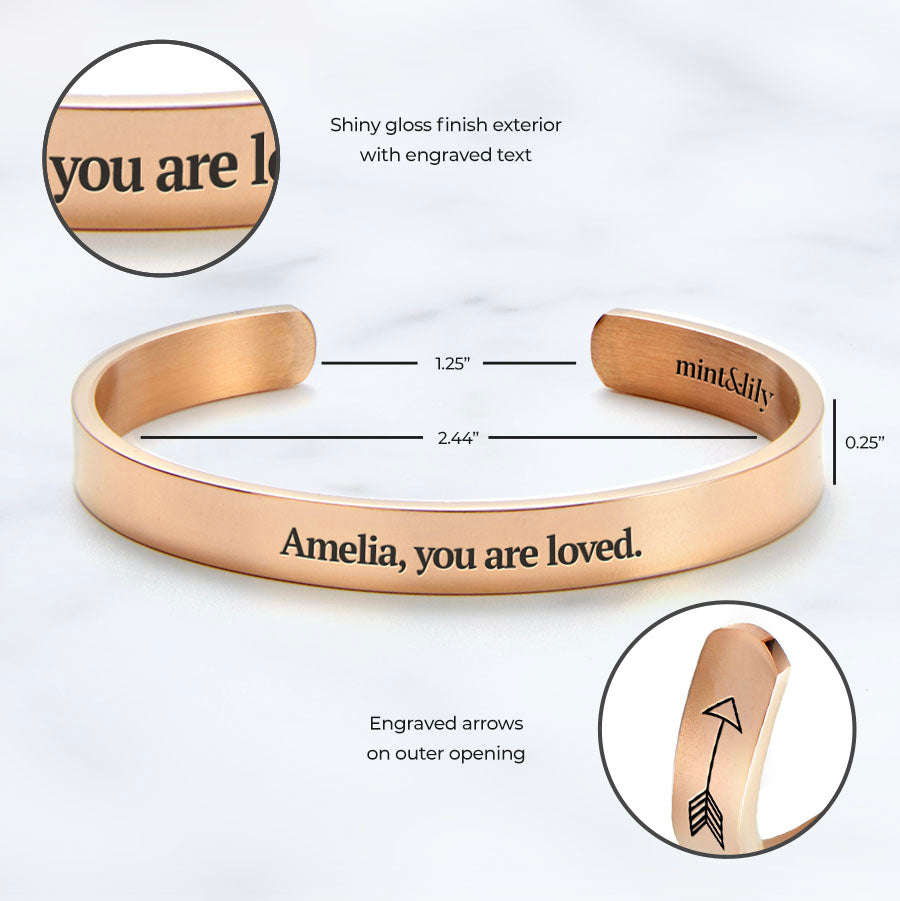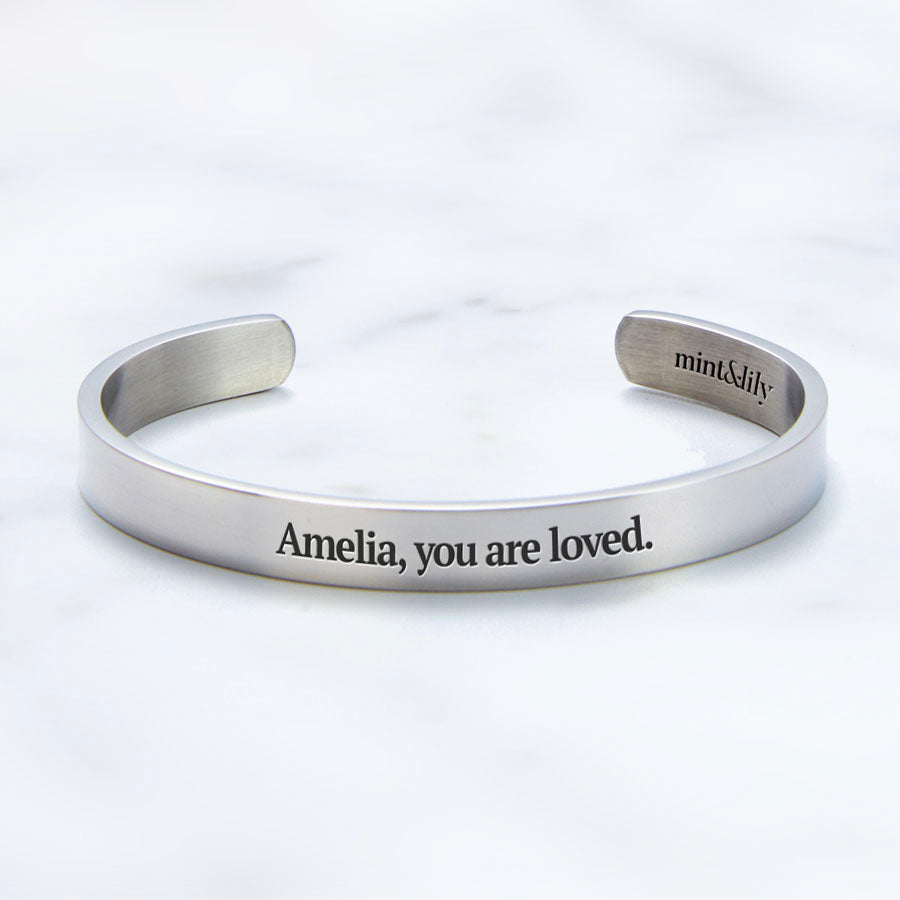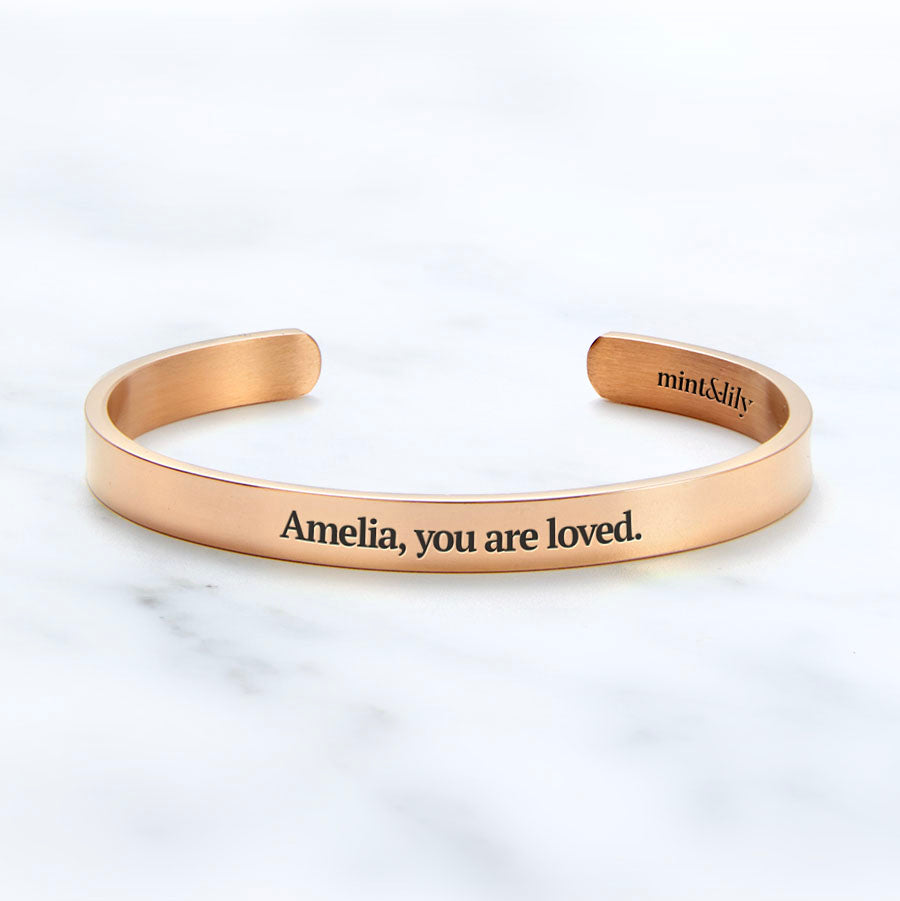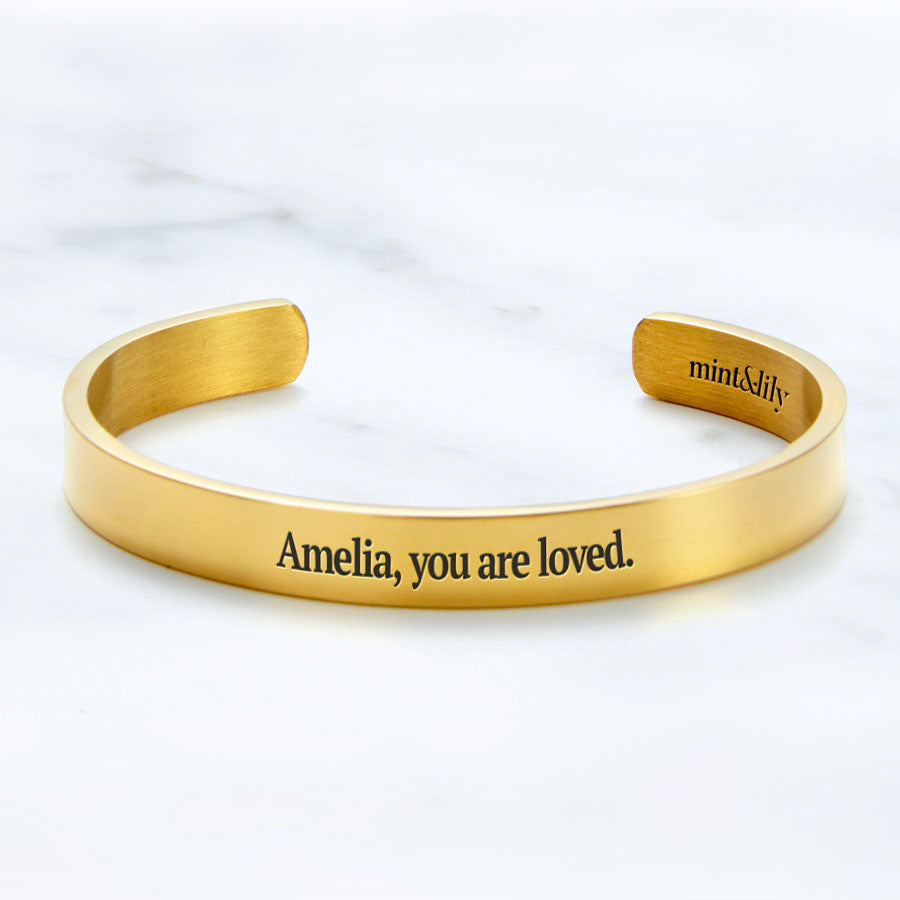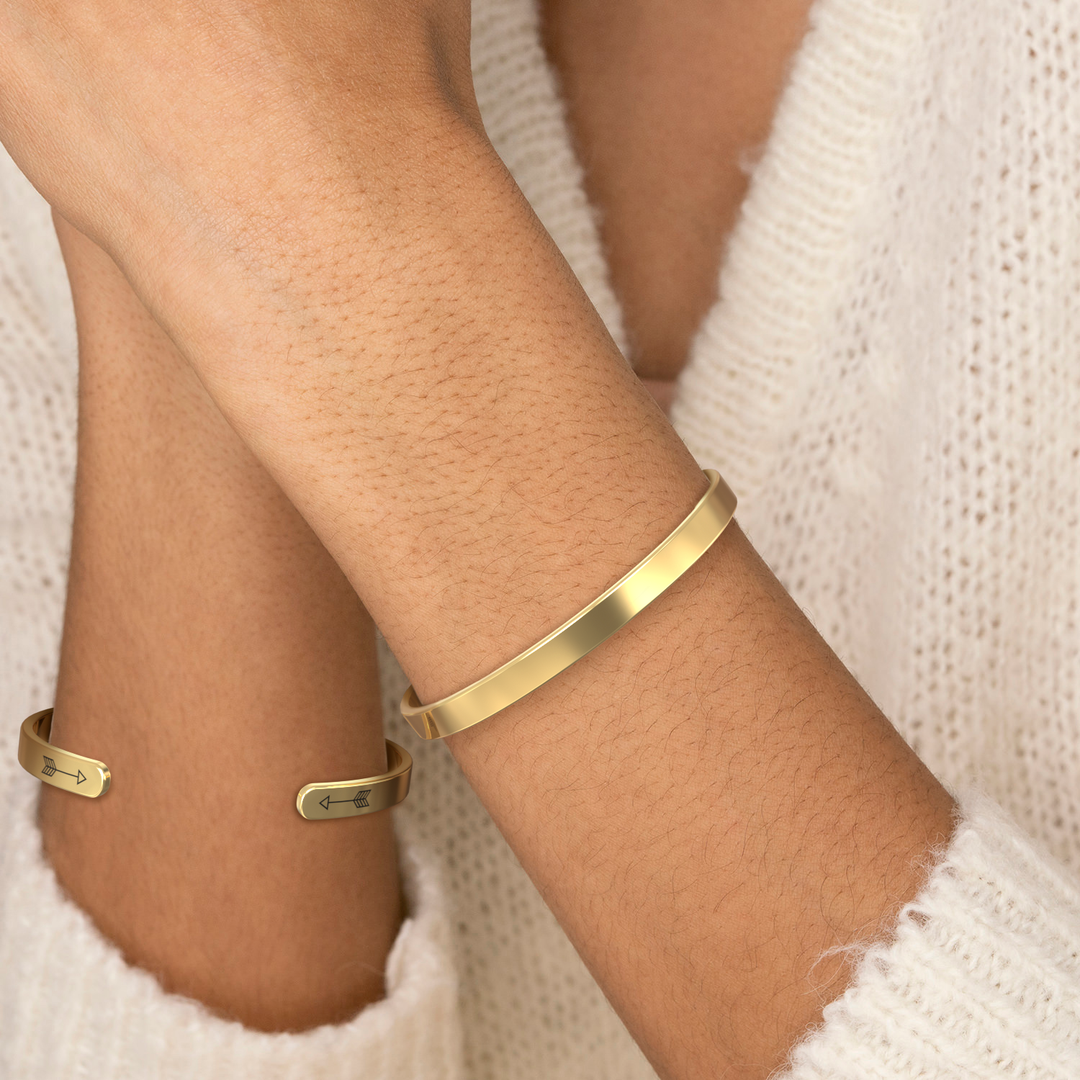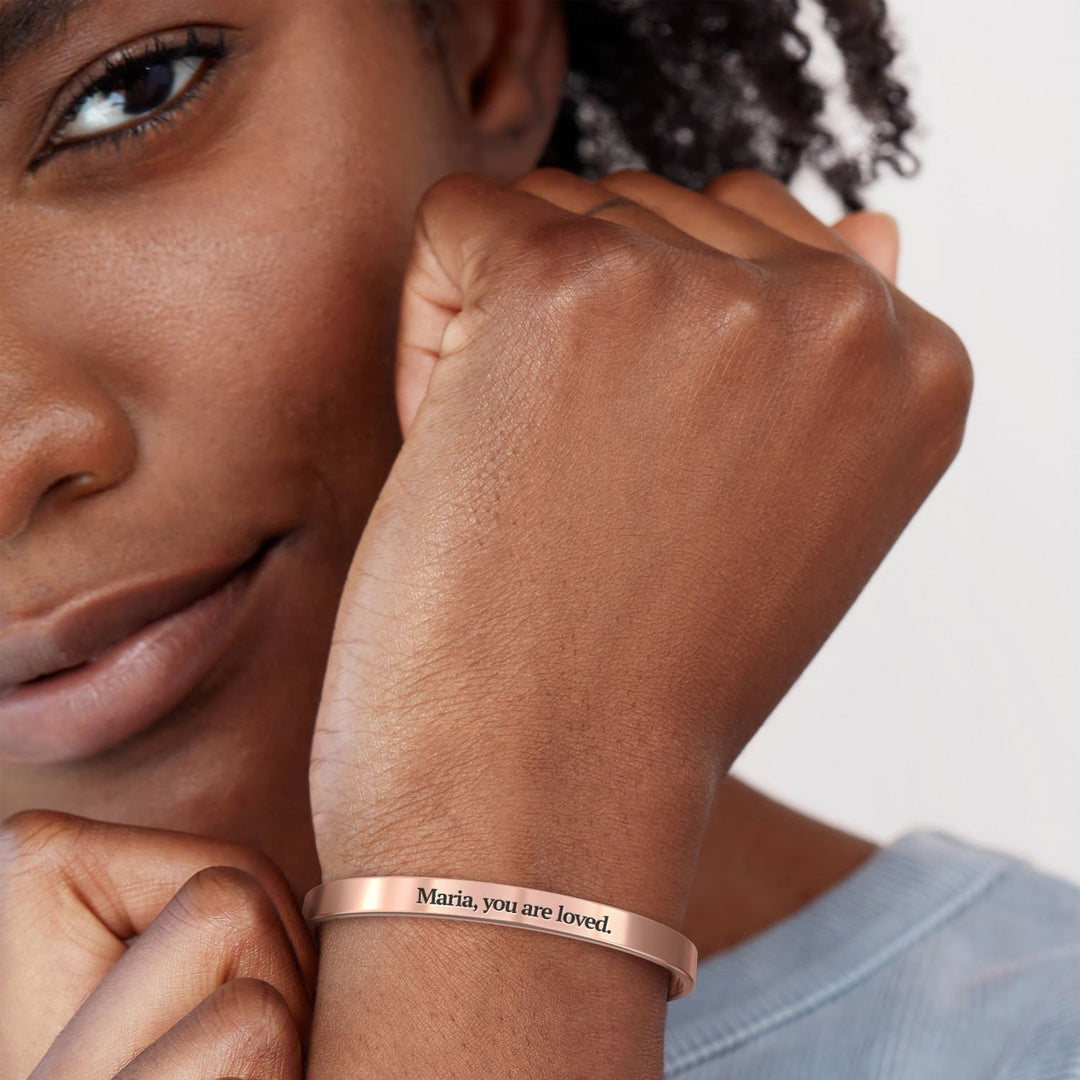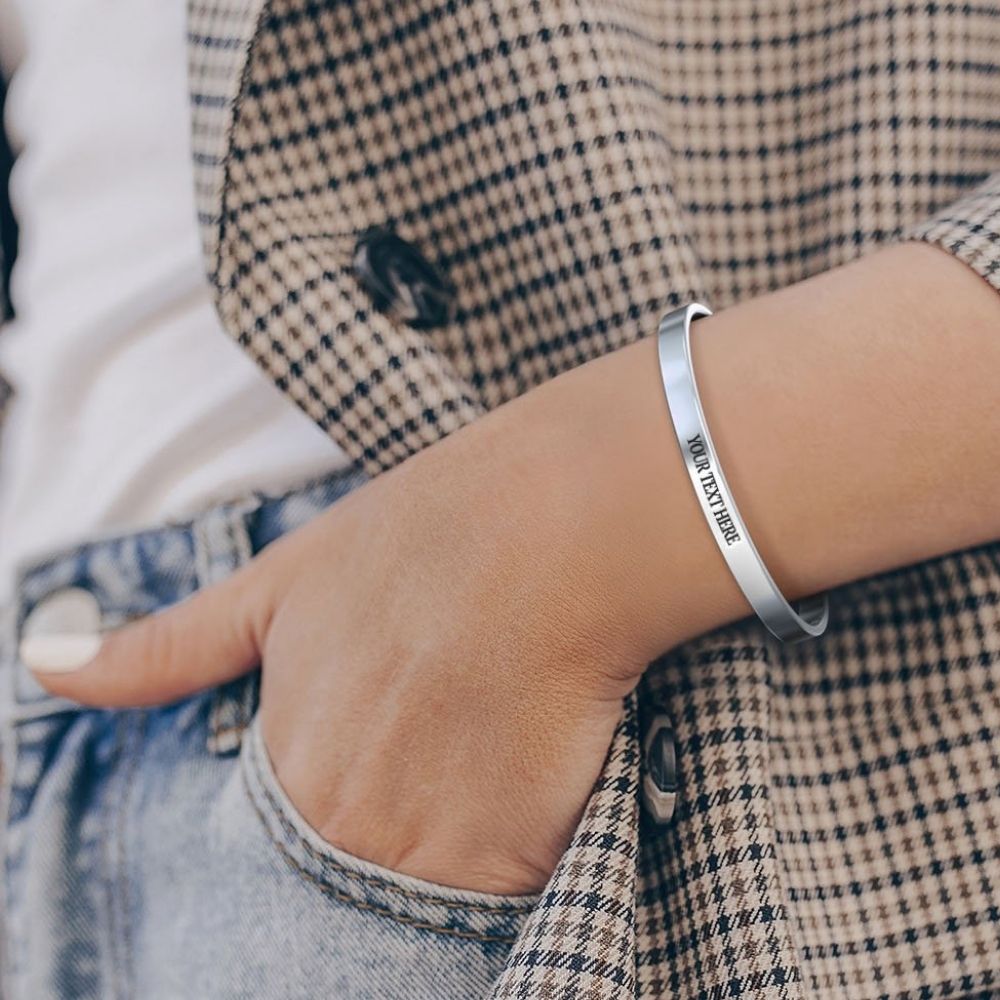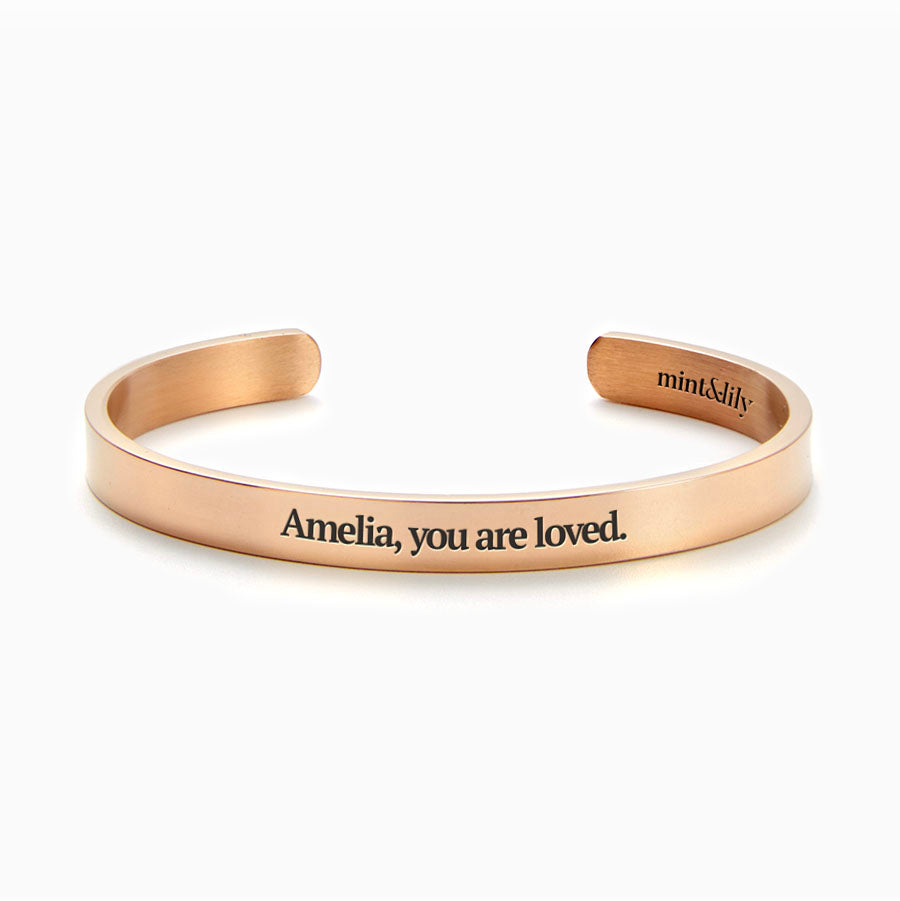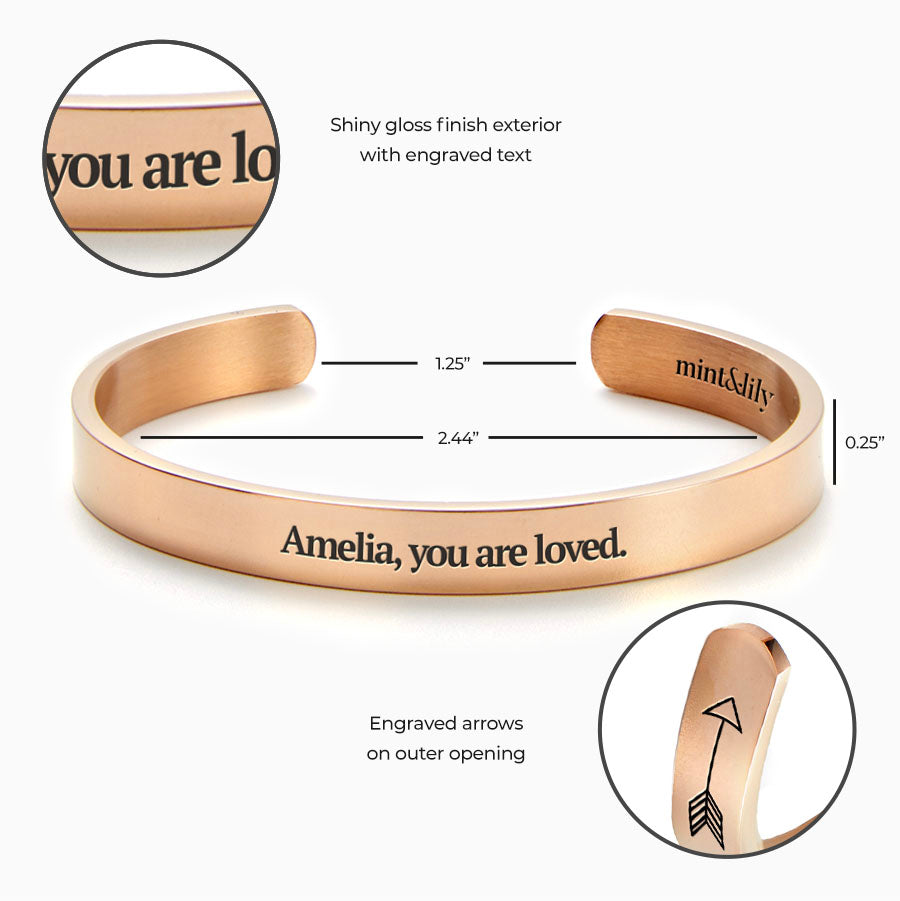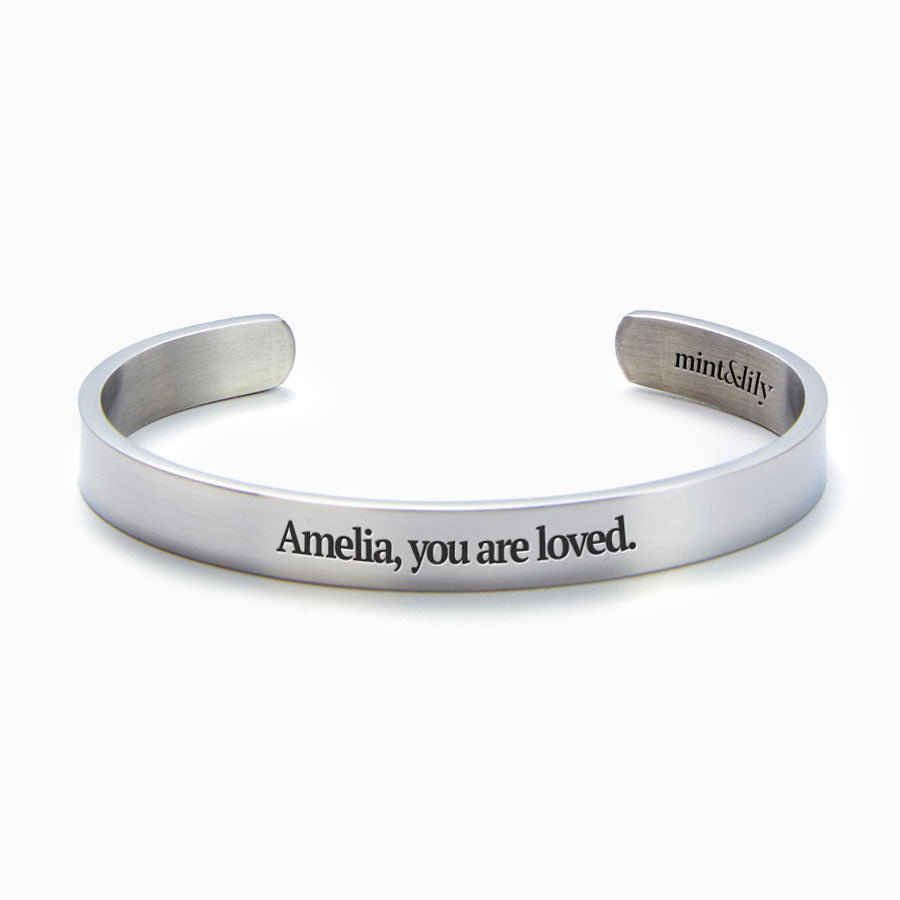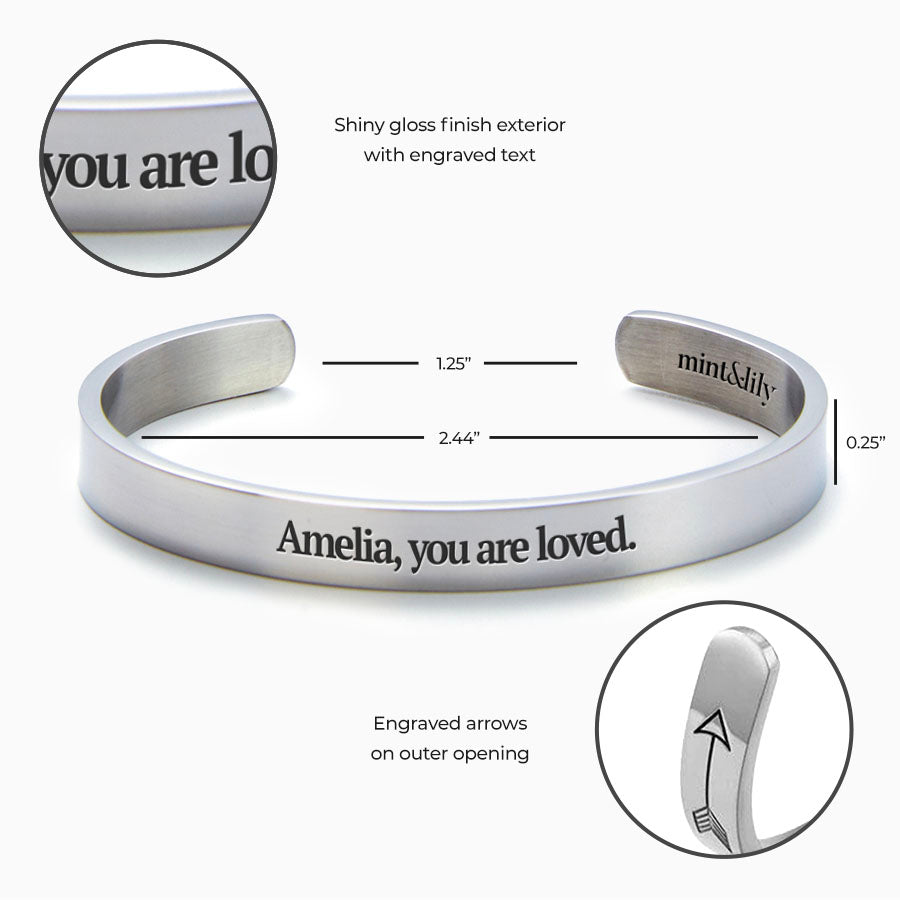 Awesome product. Terrific customer service
Cuff Bracelet Review
I bought 3 of these items for my grandchildren and they love them. recommend these to others.
Thanks for doing a great job
I help chair our Jay County Fair Queen Pageant for almost 30 years. This was the first time we had to give the contestant an empty box. Because I had ordered jewelry and had not received by the pageant night. I ordered these bracelets as their gift for being in the pageant and was able to give them to the contestants during the fair. They truly loved them. Thank you for got being so prompt with my order. Helen Martin, Jay County Fair Queen Committee.
Happy customer
I love it! It's a birthday gift for my BFF. If there is one thing I could change is that the name on the outside of the cup was bigger n bolder. Otherwise is a 10. But for the price I paid for it, I would purchase again because of the quality.